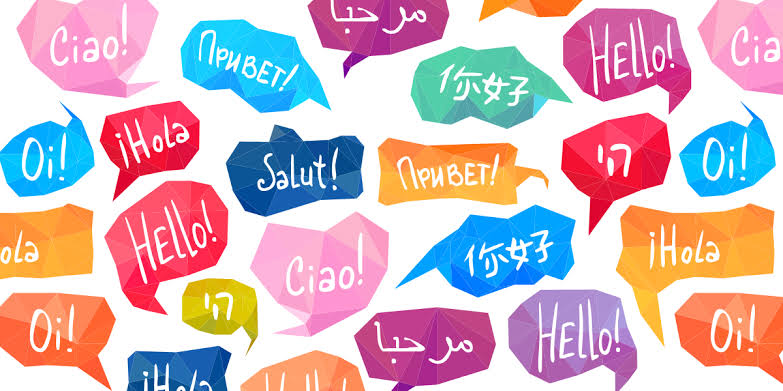 Studying foreign languages in Stockholm: what if you want to learn something other than Swedish?
If you google something similar to "language courses in Stockolm", you'll notice that the absolute majority of search results will refer to Swedish language courses for foreigners. While living in Belgium for a year prior to moving to Sweden, I had access to really good and affordable language schools in the city I lived and saw myself discovering a love for learning languages. I ended up enrolled in 4 different courses and had great fun. Wanting to do the same in Sweden, I got very confused when it became hard to find classes that taught something different from Swedish.
Although learning Swedish while living in Sweden can be pretty great for you, this post is dedicated to those who feel like delving into other languages as well.
If you're also interested in Swedish, make sure to check other blogs such as: SFI – Swedish for idiots? and How I accelerate my Swedish!
In the field of Global/Public Health, learning languages is great for research, pursuing jobs elsewhere, communicating with all sorts of people you'll meet but, above all, gaining a deeper understanding on ones culture, history, ways of expressing themselves and signifying the world around them! Not to mention (yes, that's also true!) a possibility of reflecting on your own language, when you realize there's no universal "right way" of interpreting and translating the world around you into words!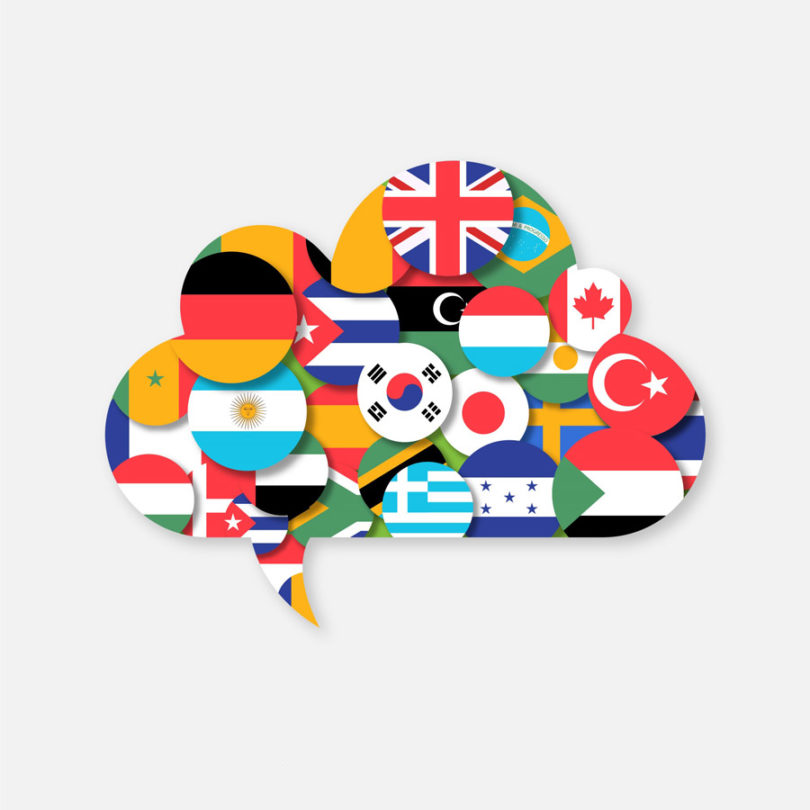 Language courses at other local universities
A way of enrolling in language courses here in Stockholm is checking our well-known University Admissions in Sweden website! There, you can look for universities among the different regions of the country and also find courses (different from full programs!) in a diversity of languagues and focuses to study them, from the basics to literature, academic writing and so on, in a chosen semester.
But, as with any program, please be mindful of deadlines! Then, the application process won't be so different from the one you went through applying for your Master's, Bachelor's etc. As with other courses in Sweden, only EU/EEA students are not required to pay a fee.
If you're living in Stockholm, your close by options main range from, of course, Stockholm University, but also Uppsala University, for example.
There are 7 language departments at SU, providing courses in up to 25 different languages and all of them offer courses you can check out here.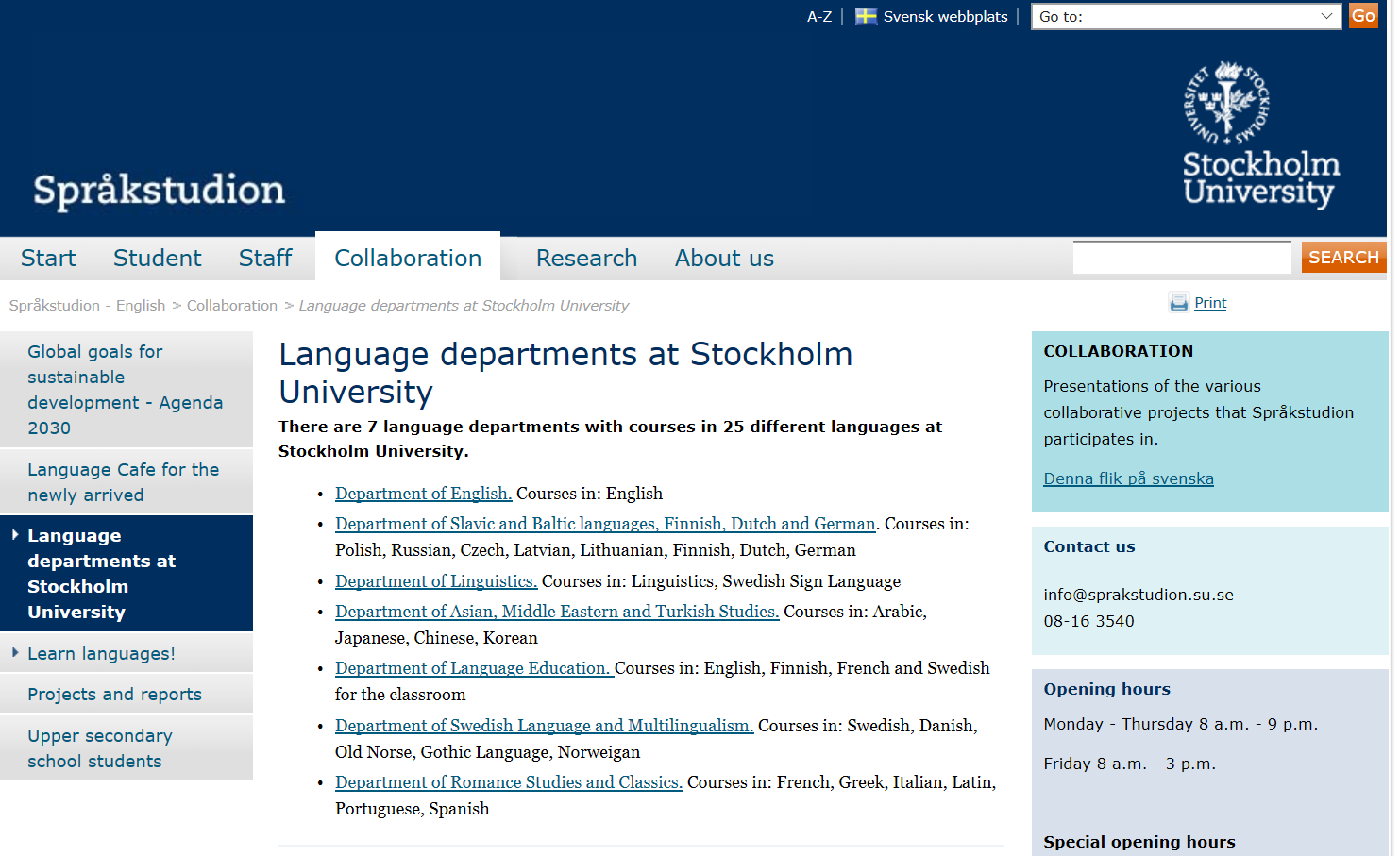 Unfortuntely, not all courses will be available for applying all the time. Still, should you really want to follow them, why not sent the professor an e-mail, maybe they can let you audit?
To see the courses specifically and in detail, click on the department you wish to check out and then tap on one of the top bars "education" or "utbildning" (in Swedish) where you'll find more info,
Little disclaimer here: even though the whole focus will be on another language, the base for most of the classes is Swedish, as you can see on this shot I took of Italian as an example. f you don't know a lot of Swedish and still want to join in, message the professor! Why not?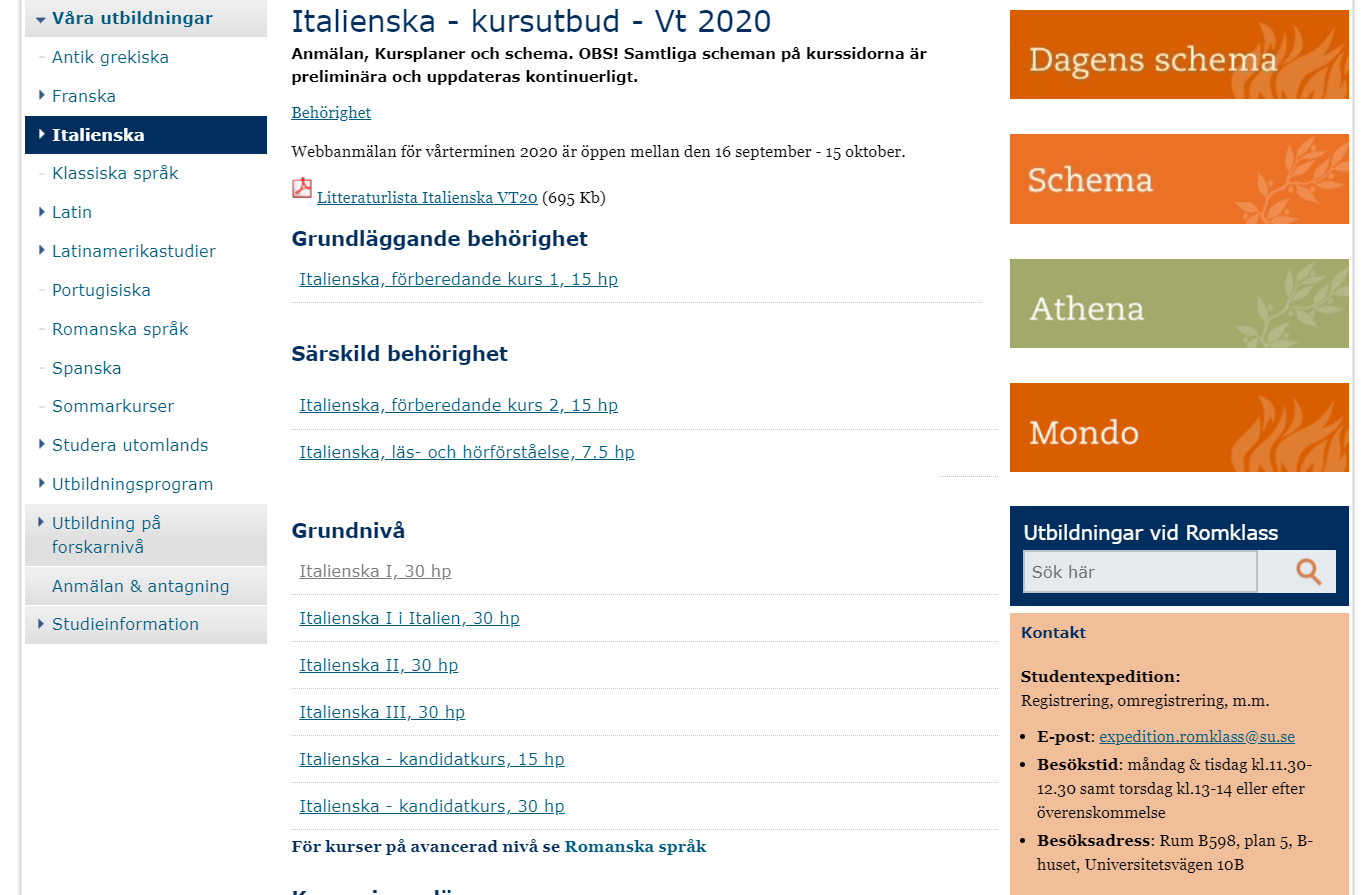 Language cafes at SU
Being a student at Stockholm University, you can also participate, free of charge, in their Language Cafes, organized by SU's Språkstudion. Many different languages are offered, and, if conversation training is your thing, be sure to check their website to see which languages will be available and their schedule in the beginning of each semester! And you can also become a cafe coordinator in your native language too!
Language cafes around the city
Not a student at SU? No problem! there are other language cafes around the city organized by different organizations and groups of people. Language Exchange – Stockholm, for example, organizes frequent meetups in different languages!
The city libraries across Stockholm also have their own schedule and wide offers of language cafes. Be sure to check their schedule and locations here.
Of course, there are many other options! Know some good ones? Be sure to comment 👇 👇 👇
Tandem
Not to be confused with tanden, which means tooth in Swedish and teeth in Dutch 😂. Usually known as a bike made for two people, Tandem's idea is joining people who can benefit from each other's knowledge in the language learning process, where each person masters the language the other wants to know.
Tandem is all about team work and you can find your work buddy online, for example. There's even a Tandem website dedicated to this.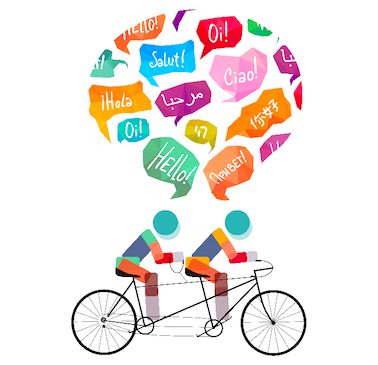 Language schools
Among other options, it seems the largely recommended one here in Stockholm is Folkuniversitetet ('The People's University'). Unfortunately, this one is not free of charge, a bit pricy, but brings a large variety of language courses and you can check all of them out here.
Apps
Last, but not least, I'd like to give you a little list of my favorite language learning apps:
Duolingo
Bilingua
Babbel
Drops
One last tip: something that's been helping me beyond I could imagine is watching movies and series with audio AND subtitles in the languages I want to learn, talking to friends who are natives in these languages and reading books in them. It takes a lot longer, pauses to go look for words and expressions, but it's been worth every bit.
That's all for today, guys! Hope I could help you out a little bit in not leaving your language studies behind while in Sweden. Missed something on this post you think is valuable info/advice? Comment, e-mail, let me know!