6 essential living costs to consider before moving to Sweden
Congratulations! You've received an offer to study your master programme at Karolinska Institutet. Before you can start, there are some vital things you need to consider. EXPENSES!!
Sweden isn't actually on the list of top 10 most expensive countries in the world. But compared to other places in Europe, it can be pretty expensive to travel around and find accommodation.
Yupe, things that seem nice and affordable back home – as a regular meal in a restaurant, or a taxi ride – can be annoyingly pricey in Sweden. On a bright note, education is free for EU citizens attending Swedish universities.
The cost of living for international students is high since they pay tuition fees (unless they received a full scholarship). That's why you really need to be sure that you chose the right programme for you! For international students, when you apply for a residence permit, you need to prove to the Swedish Migration Agency that you can financially support yourself during your studies.
KI website has shared a relative range of different living costs. Anyhow, I think it depends on your lifestyle. Here are some things to consider based on students' experiences.
1. Accommodation
Check this really great blog by a previous Digital Ambassador (DA), Adiba on how to find housing in Stockholm. From what I've heard, the majority who apply receive an offer from KI Housing. Also, International students have a higher chance of securing accommodation near campus Solna than EU students. The prices vary from approx 3100 SEK – 8000 SEK depending on your choice of living.
2. Food
Some people rely on Lidl, which is one of the cheapest supermarkets while others mix between different chains. I quite enjoy shopping at Willy's and ICA maxi (Swedish supermarket chains). You can check their websites and get an estimate of how much you would spend per month. You can also check DA Anne's blog on how much she spends on food per week.
3. Insurance
I recommend checking for home insurance companies that offer reasonable prices for students. You never know what could happen in the future. Although Sweden is a safe country, robberies occur in the city. Keep an eye on your phone, laptop and wallet on campus and when you're travelling around. Here's also some information on KI's website on insurance for international students and health insurance and medical care. Always contact KI for any questions regarding these critical issues.
4. Transportation
If you live close to Campus Solna (Kungsholmen, Vasastan, Östermalm, Norrmalm, Huvudsta), you can easily bike to uni. However, it can get tricky around wintertime with the wind and snow. All sorts of transportations (i.e. bus, metro, and train) in Stockholm are mostly operated by the Stockholm public transport, SL
If you're under 20, you can get the discounted ungdom (i.e. youth) card for autumn and spring term. You will save a lot by not paying the monthly card.
For students above 20, you can buy the Studentbiljett (i.e. student card/ticket) which costs a bit more. (30 days for 620 SEK; 90 days for 1810 SEK)
You can read more about it on SL's website. Also, check this important blog written by DA Ines, on getting a student membership card.
5. Mobile phone subscription
Comviq, Hallon, and Tre are some of the phone companies that provide fair offers. I use Tre because it also offers the same subscription in countries outside of the EU as well. Usually, the medical student union (Medicinska Föreningen) has free Comviq SIM cards on their reception desk.
6. Leisure
Stockholm is a great place for trying out restaurants, gyms, climbing centres, museums, cafes, concerts, cinema..etcs. You can check this blog by DA Lauren on Stockholm's nightlife and by DA Aline on affordable travel options.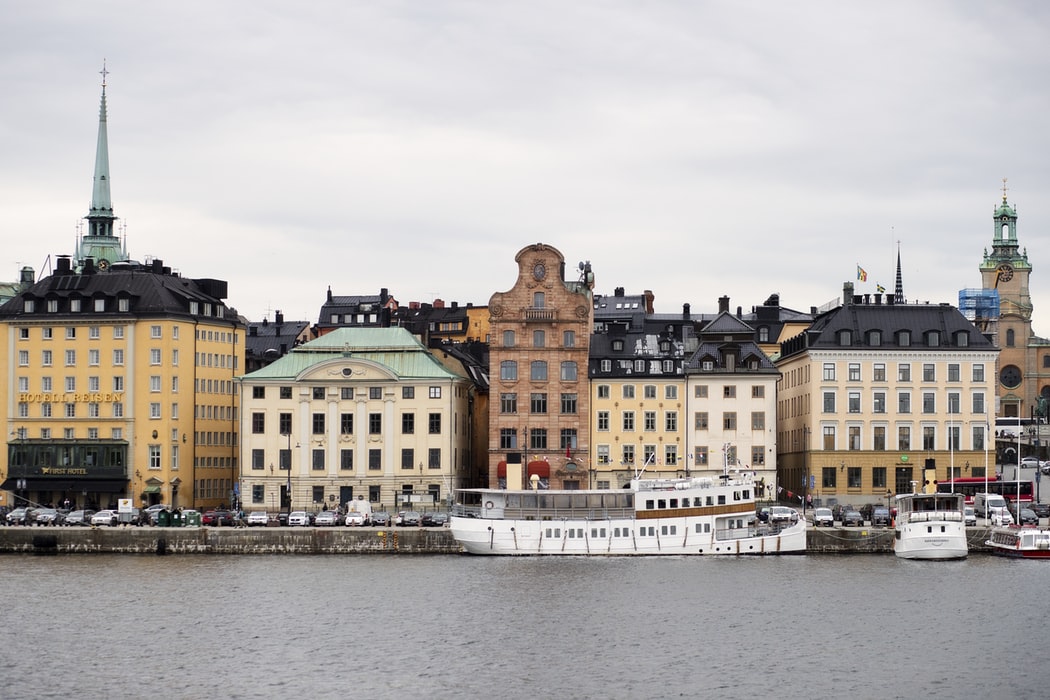 Any questions about student life or biomedicine?
Contact me via my email.
e-mail: sara.abu.ajamieh@stud.ki.se
LinkedIn: Sara Abu Ajamieh