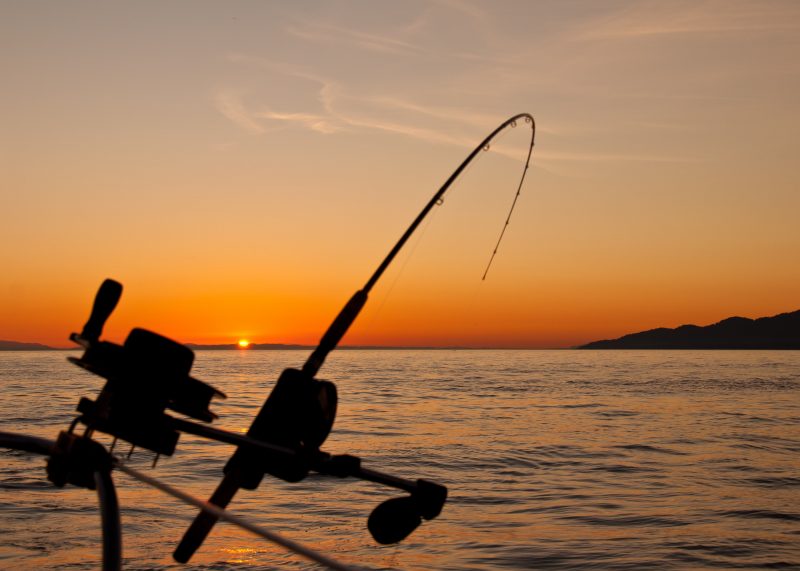 My top 5 tips for thriving in university
Clickbait-esque? Perhaps. I hope you can use these tips better than I do though. I promise I'm trying to thrive in university, and I have varying degrees of success with it. I offer no iron-clad guarantees.
I don't promise to say anything mind-blowing or cite cutting-edge research just so you know. This is just me having a chat with you guys and giving unnecessary opinions that no one really asked for, but you signed up for that when you clicked on the title.
Enjoy!
1. Have a monthly planner
I promise you that this is a must-have. If this is stating the obvious, then hey, I'm glad you're one step ahead of me. However, do not forget this very important aspect: have ONE monthly planner AND update it AND check it regularly.
I'm very happy with my current layout, so you can see it below! Unnecessary insight into Inika's personal life: check.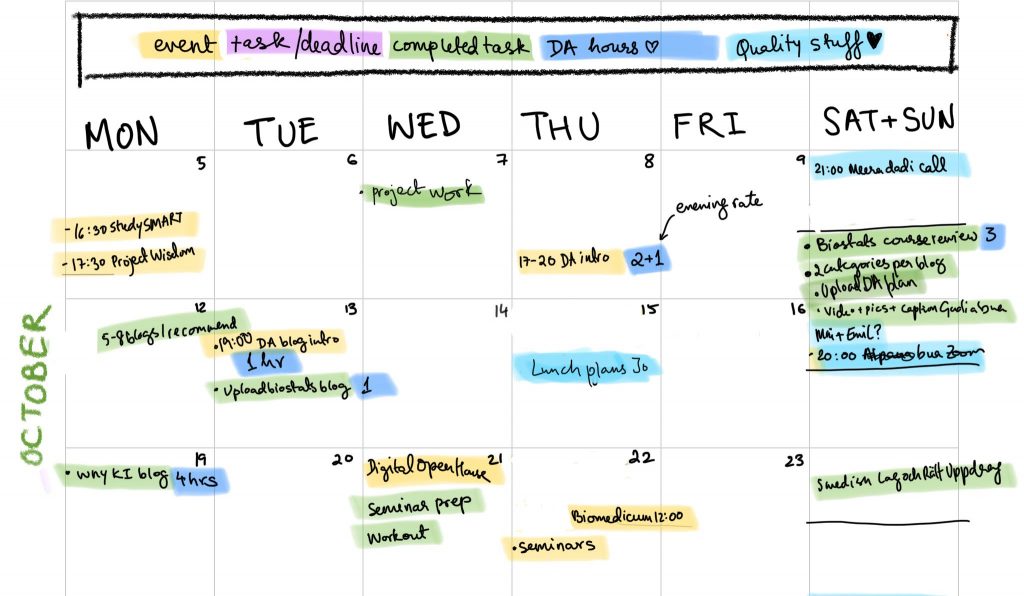 The colour coding works beautifully for me because as you can see, I have some different things going on. Plus, this digital and handwritten version is great because it's accessible from multiple devices, I can move the components around, and also customize really easily.
2. Read ahead
Reading ahead even the tiniest bit makes such a big difference, I promise you. I tend to deprioritise this because I pour in a lot of time and effort into doing more urgent things, but I am absolutely floored at how much simpler things get when I have a decent idea of the material beforehand.
A quick and easy way to do this is to read the learning outcomes before every course and just skim over the next day's lectures before you go to bed.
A more high-commitment method is to make notes from the lecture slides before the lecture. I tried it once and felt so organized that I got light-headed. I am in awe of people who do this regularly. Kudos to y'all.
3. Try to get involved in student life
I hope this doesn't come as too much of a surprise (nerds, all of us) but there's a lot more to uni than studying. The university experience is a lot more fun and rewarding if I also have other things to focus my energy on: like this blog!
You'd be surprised at the number of things you can get involved in if you just connect with people and clubs on social media and try to participate. For instance, many parts of Medicinska Föreningen (the student union at KI) will be more than happy to include you if you're interested.
4. Make good friends at uni
I love how this is a part of the list.
Buy groceries
Water plants
Read chapter 4
Make good friends.
Feed the cats
Anyways, friends are good, I would highly recommend them. They make university fun, interesting, and it's a lot more fun to grumble and cry about your deadlines on a group call than it is to do so alone.
You're statistically more likely to make friends if you just talk to more people. Plus, even if you're an introvert, this is the golden era of texting. Go forth and thrive!
5. Schedule time to CHILL
And I mean schedule it. Make sure it happens. And ensure it's guilt-free and calming.
When distance learning rolled around and all-too happily stripped away some of my most time-intensive extracurriculars, I suddenly had a lot of free time on my hands. Silver lining? I got to just… chill for a bit.
So I found myself happier, less stressed, and doing better at the things that I did continue. There are many ways to be involved and lots of exciting opportunities at university, but be aware of your limits and do make time for yourself.
Finally
I feel like I had more ideas but they've all sort of disappeared. If they ever come back to me I can make a Part 2, but I make no promises 🙂
Let me know what you thought about this blog! Hope you guys are staying happy and healthy.
<3 Inika
Featured image by Hugo Hercer from Pixabay
Hello, Inika here. I'm a third-year Biomedicine bachelor's student at KI. I'm from India and a little bit from Sweden. As a Digital Ambassador Blogger, I'll be writing about my programme, things happening in and around KI, and giving insights into university life.