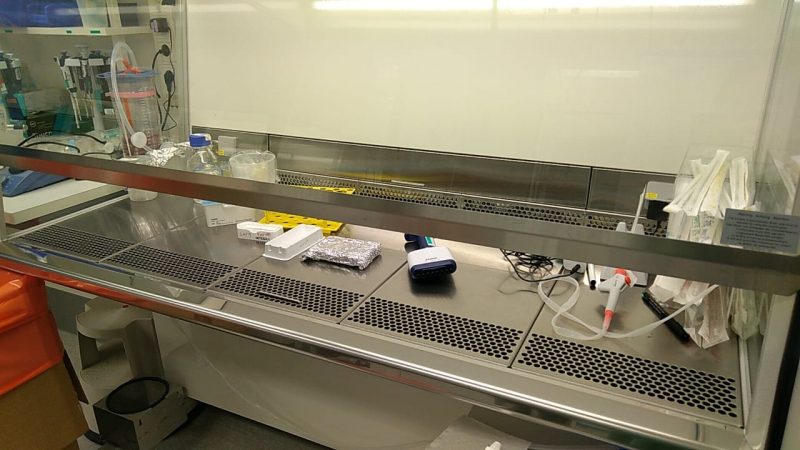 Q&A: Toxicology programme (2/2)
Hello everyone and welcome back to part 2 of these blog series! This time I will talk about the rest of the most frequently asked questions regarding the Toxicology programme at Karolinska Institutet. In this blog, I will answer questions regarding courses at the Tox programme and what you should consider while studying at KI. Also, I will talk about what happens when thesis project comes, PhD positions after graduation and working opportunities.
What courses does the Toxicology programme comprehend?
During my time as digital ambassador for the Toxicology programme I have talked a lot about courses. However, to make a quick and useful summary of the courses you will have if you become tox student I will summarize the most important aspects.
Principles of toxicology: It is an introductory course to all the topics that are contained in the other courses. Here you will get a general outlook to what Toxicology is and what do you as Toxicologist. In this course you will have lectures, group work, a journal club and oral presentations. I invite you to read my blog on a Course review: Principles of Toxicology
Target organ toxicology – toxicokinetics and toxicodynamics: This is quite a heavy and long course in which you will dig a lot on toxic mechanisms by target organ. Here you will learn which chemicals or substances target specific organs and how. Also, you will have a lot, a lot of group work with the famous problem-based learning reports. I invite you to read my blog on The Tricky Target Organ Toxicology – Toxicokinetics and Toxicodynamics course
Histopathology and clinical pathology: This is a very amusing and nice course in which you will get an insight mostly to Histopathology. Here you will learn how to "read" histological preparations to identify healthy tissues and abnormal tissues. I invite you to read my blog on Histopathology and clinical pathology: A course review
Applications of methods in toxicological research: This is, sadly, the only course besides the thesis project that is laboratory-based. Here you will learn all the basic molecular and cellular techniques to assess toxicity in cell cultures. Also, you will learn how to interpret, analyze and present your data like if you were writing a scientific paper. I invite you to read my blog on Course review: Applications of methods in toxicological research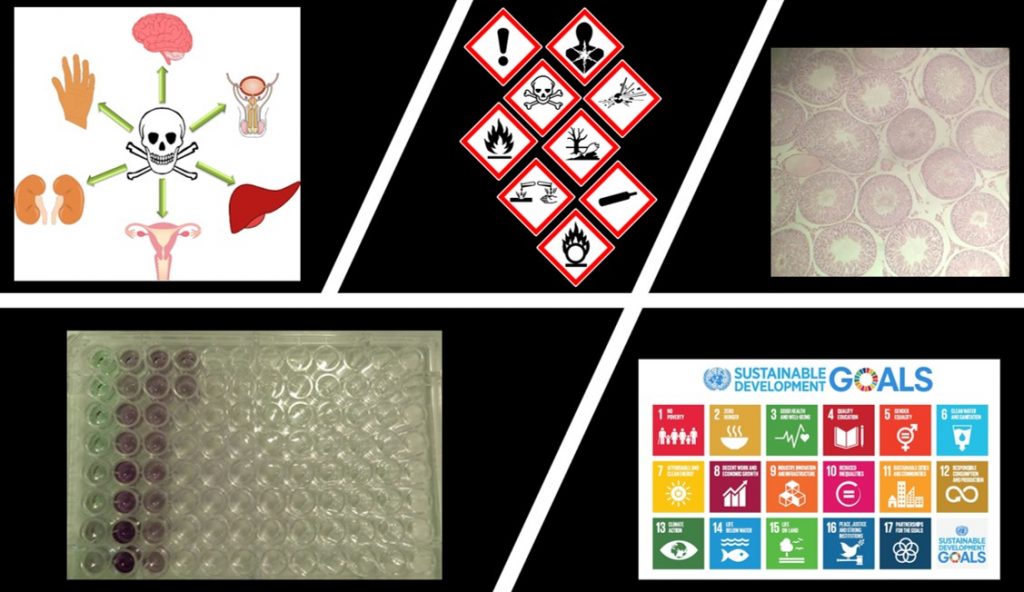 Health risk assessment: This is a course that focuses on how to assess the potential risks that chemicals can have on human health and at what levels. Here you will learn how to perform with your group a risk assessment of an specific substance and how to calculate health guidance values. I invite you to read my blog on Health Risk Assessment: A Course Review
Global toxicology in a sustainable society: This is the shortest course of all and probably the most different. Here you learn how our profession as toxicologists is related to a sustainable development and to which sustainable development goals. I invite you to read my blog on A series on sustainability at KI: Global Toxicology (course review) (1/3)
Regulatory toxicity testing: This is the last course before thesis project. Here you learn how a pre-clinical study for a candidate drug is performed and which are the requirements that the study must meet in order to be compliant with guidelines established by regulatory authorities. I invite you to read my blog on Regulatory Toxicity Testing: A course review
What should you consider while studying at the Tox programme at KI?
If you were accepted to the Toxicology programme at KI there are several things that you should keep in mind before starting. You should consider that, in general at KI, you will have a lot of group work in all your courses. Also, you will have to prepare lots of presentations, analyse data and do literature research. Finally, you will have to plan your activities and your time, so you avoid getting overstressed. To get a deeper insight of what you should consider before starting your semester at KI, I recommend you take a look at Inika's blog on 5 reminders to prep you for studying at KI.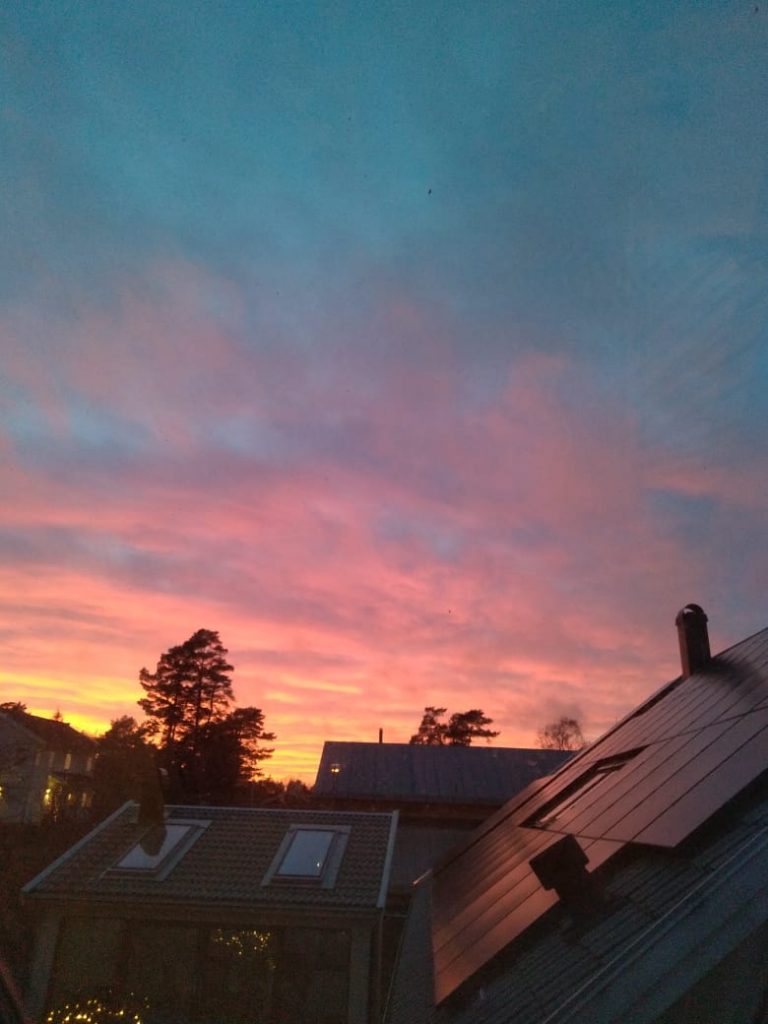 What to expect when thesis time comes?
It is possible that as prospective or newly admitted student you do not even consider the topic of thesis. I completely understand this. However, the thesis project comes sooner than what we expect and in some cases the reality of it is thesis time hits you in the face. In order to be ready for the thesis period, here I will provide you some useful advices:
Be in continuous communication with your thesis supervisor before the project begins
Keep a calendar with all important dates and deadlines
Agree beforehand with your supervisor your starting date
Ask all questions regarding the project or the working place that you may have
If you want to know more about the whole thesis process and experience, I recommend you to read my blog It is thesis time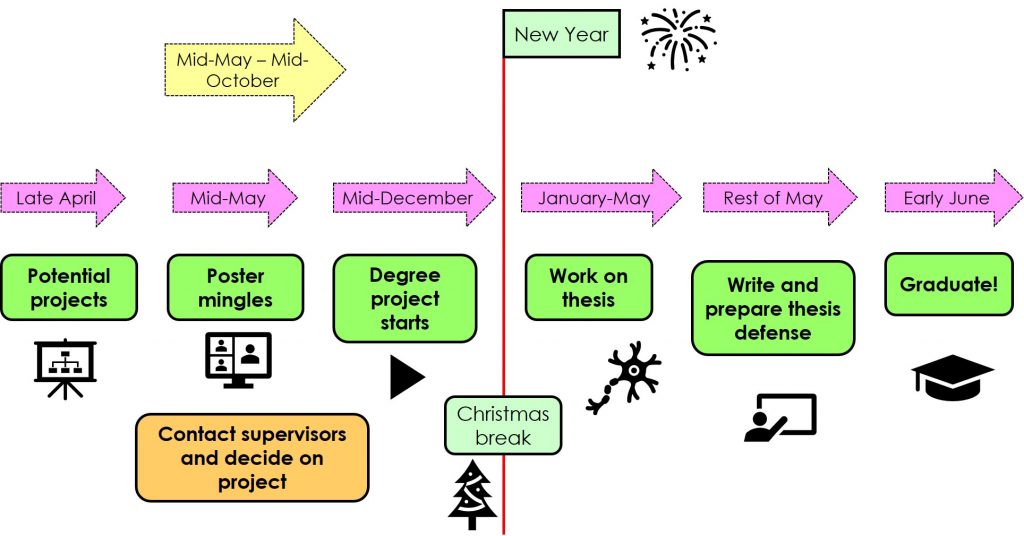 Are there opportunities for PhD studies after graduation?
Now that I am on the final stage of my thesis project and graduation is next door, I have been looking for possible PhD positions after graduation. Finding the ideal PhD project, it is not an easy task, and it might take months. In my personal experience, I have found some positions at KI that are highly interesting for me and that fit my previous research experience. To find out which PhD positions are available and to read all about doctoral education at KI I recommend you take a look at Doctoral education at Karolinska Institutet. Here you will find every piece of information about PhD at KI.
In line with my experience finding available positions, I can say that KI usually has several different open positions. However, not all these positions are Toxicology based or have application on the toxicological field. For this reason, is important to often look for new posted positions. Also, it is very important that you consider deadlines, and which documents you need for your application.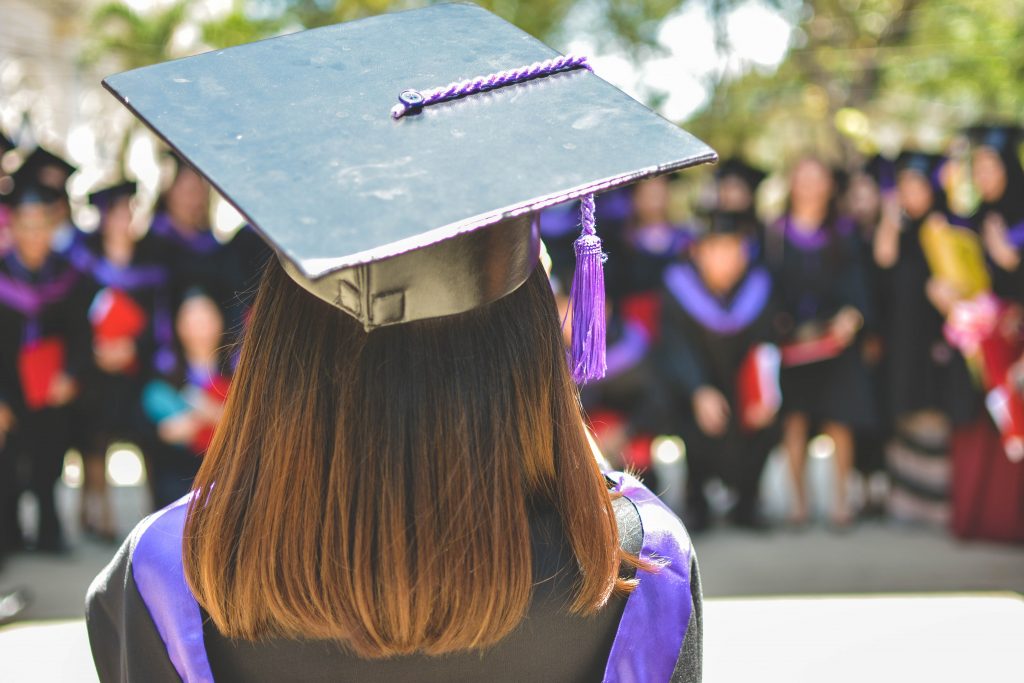 What other working opportunities can you get after graduation?
This is very common question among prospect and current tox students. It is a really tricky question to answer because what you can work or do after graduation depends on the toxicology field you choose. Also, it depends on which opportunities you get and on the outcomes of your different applications. In my case, I would like to work as consultant at some pharma company for a period of time to gain work experience. Other plan is to pursue a PhD straight after graduation if I get offered the position I want. To get a clearer prospective of what happens with tox alumni after graduation I invite you to check out the statistics of the Toxicology programme. Here you will also get a wider panorama of working places and positions that you can aspire as toxicologist.
I hope you enjoyed this last blog and if you have questions, do not hesitate and contact me!
Aline Colonnello
gloria.aline.colonnello.montero@stud.ki.se
My name is Aline Colonnello Montero, I am twenty five years old and I come from the wonderful but busy Mexico City. I consider myself to be a perseverant person who works hard to meet all my goals and ambitions. I have a bachelor's degree in Biology and I currently study the Master's programme in Toxicology at Karolinska Institutet. My job as part of the digital ambassadors' team consists on writing blogs