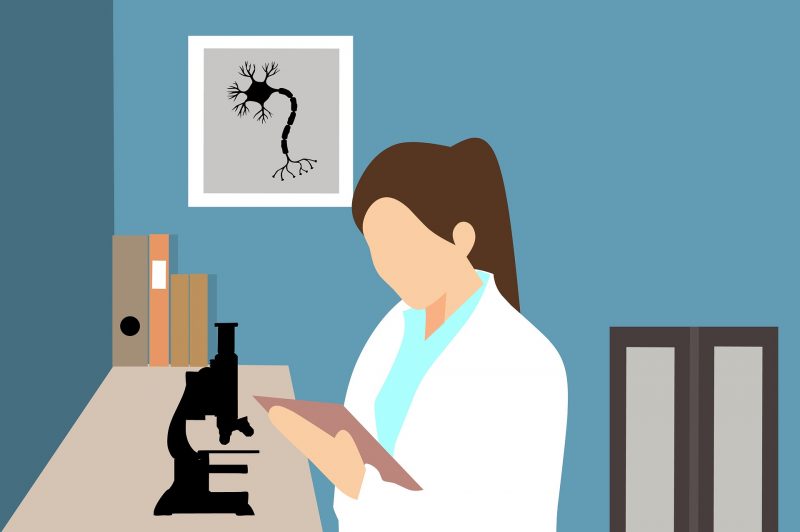 Biomedicine Electives for the 3rd Semester – Autumn 2021 (part 2/2)
Hej hej,
Elective tracks for the third semester of the Masters in Biomedicine programme are six in total. In the last blog, I provided some information about three of them, and in this blog, I will talk about the other three. Hopefully this will be helpful in case you are wondering if you will get to learn about specific topics, or how the second year of the programme goes!
4. Neuroscience
This track hopes to give a solid base for Masters students interested in the wonderful field of neuroscience. It focuses on neural development, neuroanatomy, brain imaging, systems neuroscience, human cognition, genes and their roles in neurological disorders, and more.
Courses are given consecutive to each other, which might make planning the rest of your third semester schedule easier, and all of them in the Solna campus. These are:
The developing brain (30/08-3/09)
Functional neuroanatomy (including hands-on dissection lab, 6/09-10/09)
Brain circuits (13/09-17/09)
Frontiers in cognitive neuroscience (20/09-24/09)
Neurogenetics (27/09-1/10)
Neurogenerative disorders I – from molecule to treatment (4/10-8/10).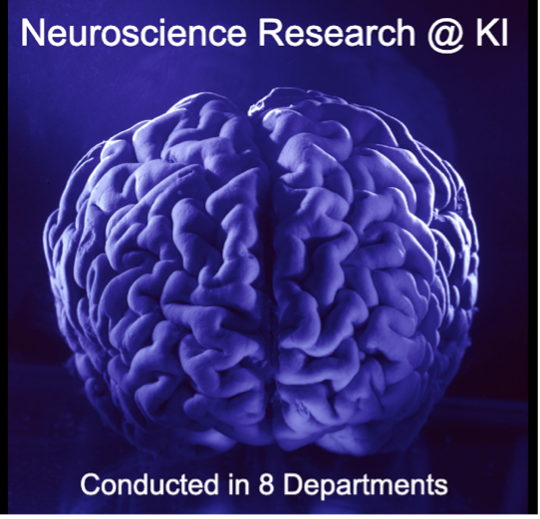 This is the track I chose! So, I will give you more information about it once the class starts.
5. Tumor Biology
This track's aim is to deliver students with knowledge about the mechanisms of tumor development, the current strategies to treat tumors and cancer, immunotherapeutics, and more with information from basic scientists, clinicians and cancer patients. Furthermore, students in the track participate in a KI cancer international symposium that occurs over two days. The offered modules on Flemingsberg and Solna campuses are:
Basic course in tumor biology and oncology (13/9-24/9)
Cancer stem cells (27/9-1/10)
Tumor microenvironment (8/11-13/11)
Tumor immunology and immune therapy of cancer (15/11-19/11).

6. Cell biology, genetics and genomics
This track focuses on topics such as central concepts in cell biology, technologies used in cell biological research and clinical research, genetics in health and disease, sequencing tools, epigenomic markers, tools for machine learning, and more. The students in this track will enroll in modules offered at Solna campus such as:
Genomics for biomedical scientists (with a hands-on analysis session, 20/9-1/10)
Rare disease genomics (4/10-8/10)
The epigenome – a platform for the integration of metabolic and signaling pathways in development and on the path to diseases (11/10-15/10)
Artificial Intelligence and machine learning for biomedical and clinical research (22/11-3/12).
With all this information, students can make a decision regarding what elective track they would like to follow. They can also read more about the particular modules/doctoral courses on the course catalogue doctoral education on KI's website.
On the application, one selects two choices with most students getting their first choice!
The elective tracks each have their different schedule, so one important thing to keep in mind as well is how you will schedule the lectures with other parts of the third semester programme, such as practical lab time.
If you have any questions, feel free to contact me 🙂
Hi everybody! My name is Alessandra, but I usually go by my nickname, Kyomi. My role in the digital ambassador team is being the new Biomedicine (MSc) blogger. I was born and raised in Peru, but I moved to the United States for my undergraduate studies. After graduation, I worked for 2 years in a neuroscience lab. Now, I have moved to Sweden to be a student at Karolinska Institutet!