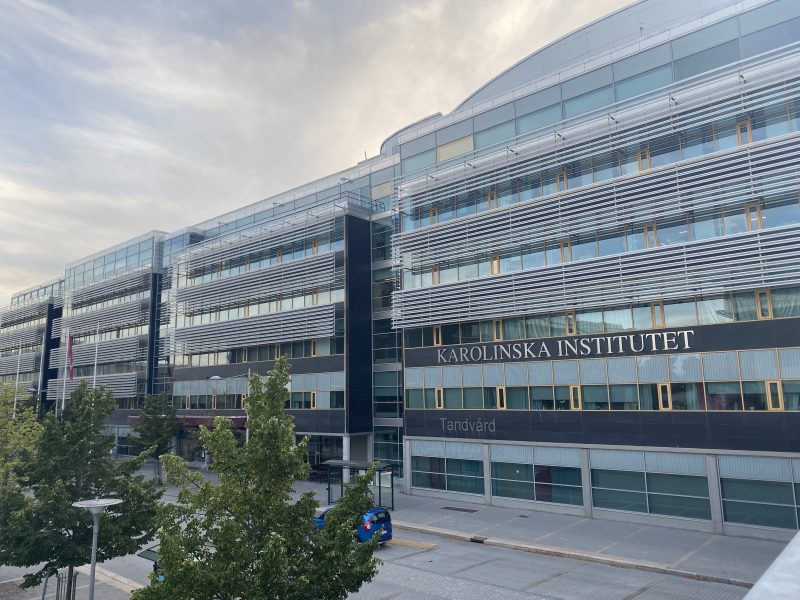 Life at KI, Flemingsberg campus
During 1st year of master course, I got a chance to live in KI housing at Solna campus which was an ideal choice for me. While it allowed me to get involved more with extra curriculum and social activities, it also is super easy of commuting to classroom from home (door to door) which is only 8 minutes walking distance. You can read about this KI housing apartment in my previous post.
When I started searching the accommodation for my 2nd year, I decided to live in student housing at KI Flemingsberg campus. Luckily, managed to secure a 42 squared meters flat through SSSB (unfurnished though) for relatively cheaper price than the previous year (fully furnished one).
Multiple Universities
This campus compound is unique as co-sharing with other 5 Universities/Institutet – KTH, Södertörn University, Red Cross University, Idun Lovén Art School and Stockholm's Institute of Music Education. It claimed to have total of 18,000 students. This setup paving the way of dynamics mixed of students, interaction and activities. Even at my student housing, I got to share with students from different universities which I find it very interesting.
Awesome Shuttle Bus
Despite my class being in Solna campus, commuting to and from between two campus is relatively easy due to the availability of shuttle bus (as "Pendelbussen" in Swedish). These shuttle bus service is very reliable (on time) and excellent service quality. Drivers are very professional and the bus interior condition is nice. Although the name is shuttle bus, it actually is good quality coach with leather seats and onboard free Wifi. The best bit is being the passengers exclusively from KI students/staffs. Certainly much more than I have initially expected.
The commuting time I found is just under 30 minutes with normal traffic. However, during heavy traffic hour (rush hour of around 8AM and 4PM) it may take significantly longer.
The only downside is the frequency of the bus and the service is only available between 7:00AM to 5:40PM (Mon-Fri, excluding public holiday). There is also dedicated mobile App (App name: "Pendelbussen" available both in IOS & Android) for this shuttle bus where I can check it bus-stop location and time-table.
KI – Library
Compare with Ki library at Solna Campus, this one has only one floor (ground). However, it has all the facilities and over 20+ group study rooms, silent study room and casual seating areas. I would say, the size is equal to the combination of KI-Solna library's second and third floor together. Group study room are compact and interior decoration is slight different from Solna Campus. Overall, you can still see the some essence of similarity in designs between two libraries.
KI – Gym & Sport facilities
So far, I seldom been to Gym which is located 2 minutes walk from Library. It is located in ground floor of the large building and the gym structure is quite different from Solna campus Gym. Warm up/cardio machines are in separate room from free style weight lifting and group work out room (unlike Solna). When I visited there, only a few people are present and seems not very crowded. It has all you need for basic workout and keeping your body in shape.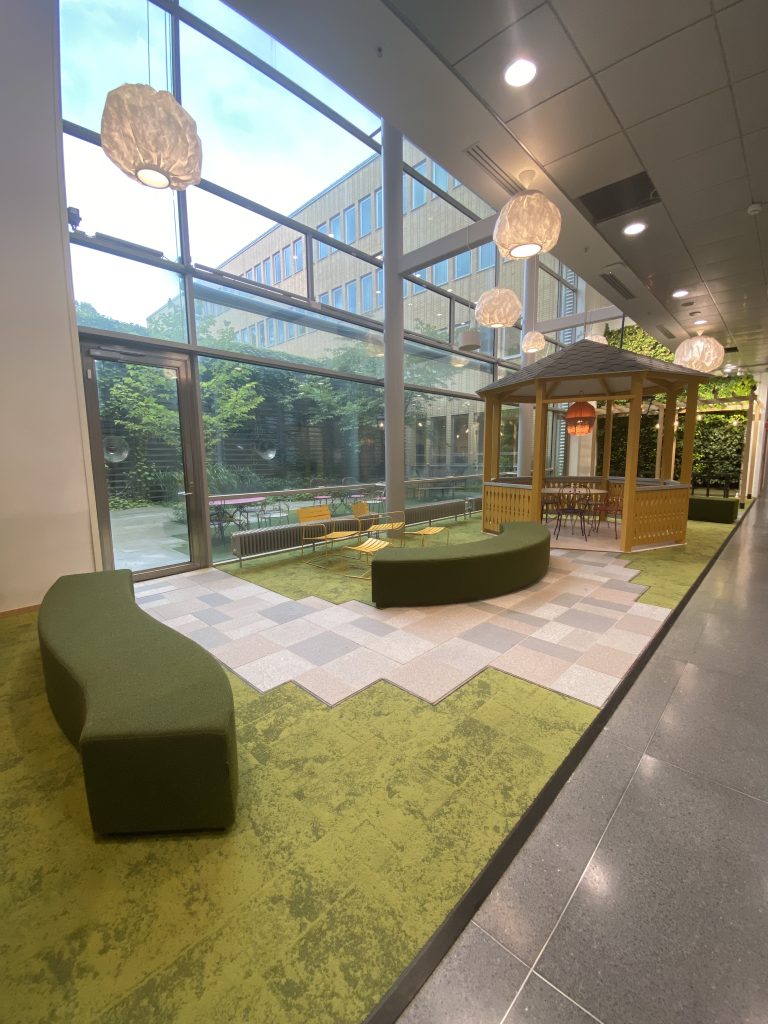 Karolinska University Hospital
Hospital is directly connected with KI Library and lecture buildings. Dedicated ambulance drive way underneath the campus's pedestrian bridge is quite interesting to see.
Overall experience
Based on my personal experience, the feeling of surrounding environment between two campus is quite different. Solna has more restaurants nearby, have the beauty of Aula Medica, nearby famous Haga Park and closer to the city center. Where Flemingsberg campus brings the socialising aspect with students from different Universities, cheaper house rental and train station is right at your doorstep.
I will be available for any enquires at naw.hlaing.oo@stud.ki.se.
Hej! I am Naw, currently attending MSc Health Economics, Policy and Management. Originally from Myanmar (aka Burma), one of the South-East Asia countries. Before joining KI, I completed my first degree in Medicine and then attained MSc in Clinical Dermatology from University of Hertfordshire, UK. Recently I also completed an executive learning program known as "SouthEast Asia Leadership in Medicine- SEAL" at Harvard Medical School. I love international traveling and learning different cultures. Follow me to see lot of blogs related to Asian students, personal experience on my course and exciting traveling experience. ;)