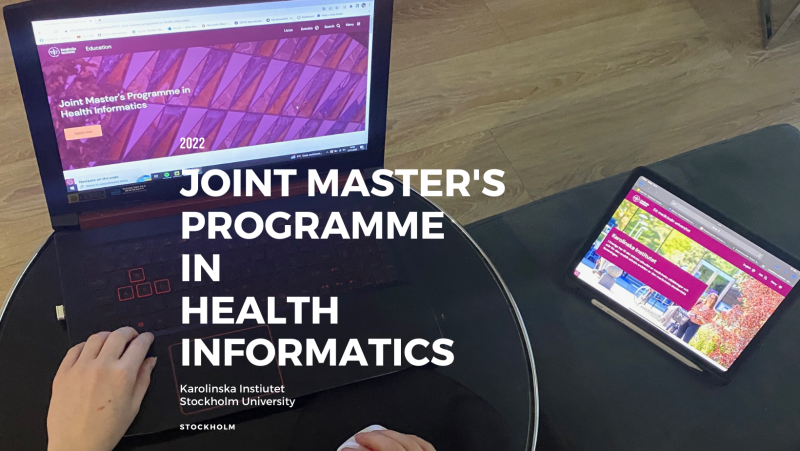 Why should you choose Joint Master's Programme in Health Informatics?
Choosing the perfect studies for yourself can be challenging, especially if you don't know what to do with your life. If you're between two passions, and you can't decide, then consider Joint Master's Programme in Health Informatics. You'll get two at once. In this blog I want to share with you some information about Health Informatics.
Double degree
A Joint MSc degree in Health Informatics combines two fields: medicine and IT. That is why it is organized by two universities simultaneously both Karolinska Institutet and Stockholm University. After graduation, you will receive two diplomas. Diploma not only Master of Medical Science by Karolinska Institutet, but also Master of Science by Stockholm University. Half of the courses are taken in SU, Department of Computer and System Sciences (DSV) campus as well as on KI Solna Campus.
Health Informatics
Health informatics (HI) is often alternatively called medical informatics or bioinformatics, however HI is slightly different. HI is an ideal base for further development toward both medical and technological. It gives you opportunity to work within telemedicine and with e-health applications. I didn't knew much about this topic before applying. It is not so popular in Poland, where I am from. After reading everything I found online about HI, I concluded that this is the perfect Master's for me. I can expand my passion for computer science while remaining in medicine. This is it!
Karolinska Institutet and Stockholm University
When it comes to campuses – double beauty! We have this opportunity to use not only the advantages of KI but also SU. Just look at these photos! Everything is modern and has many places to relax or gather with friends.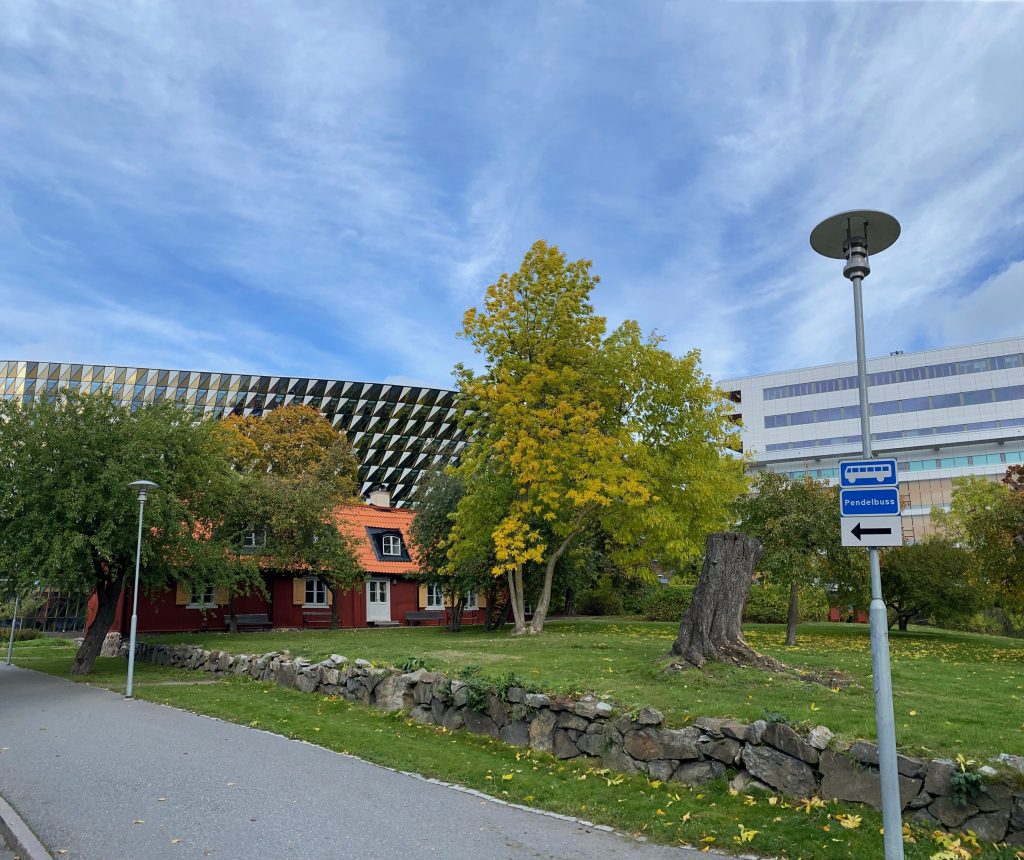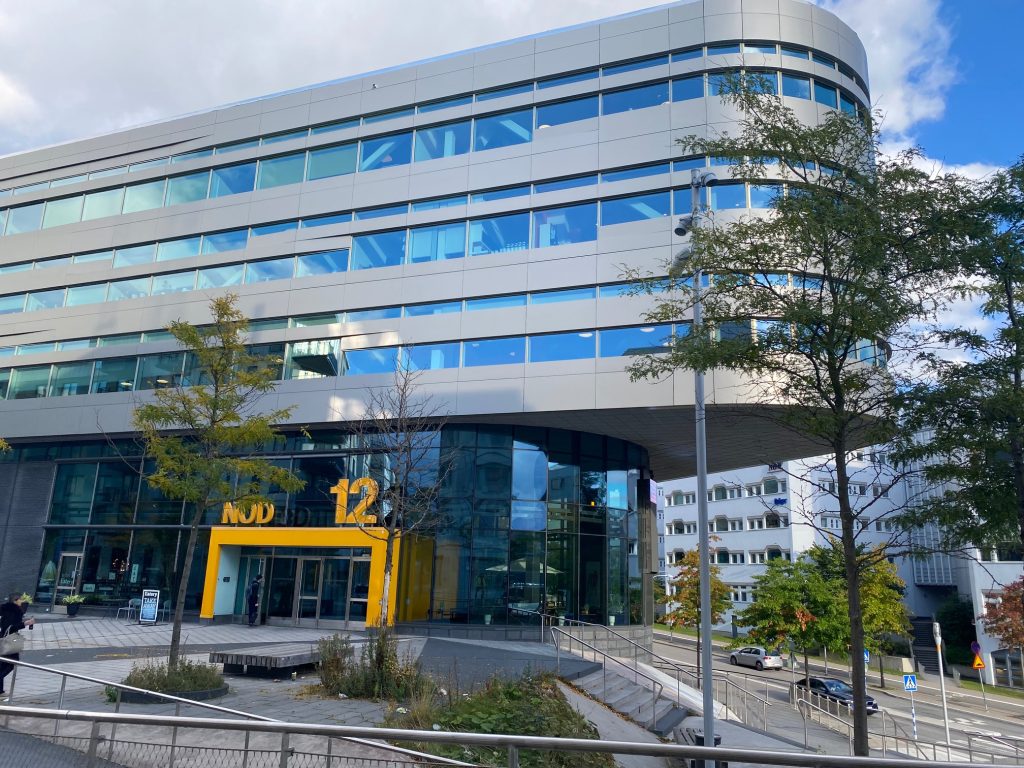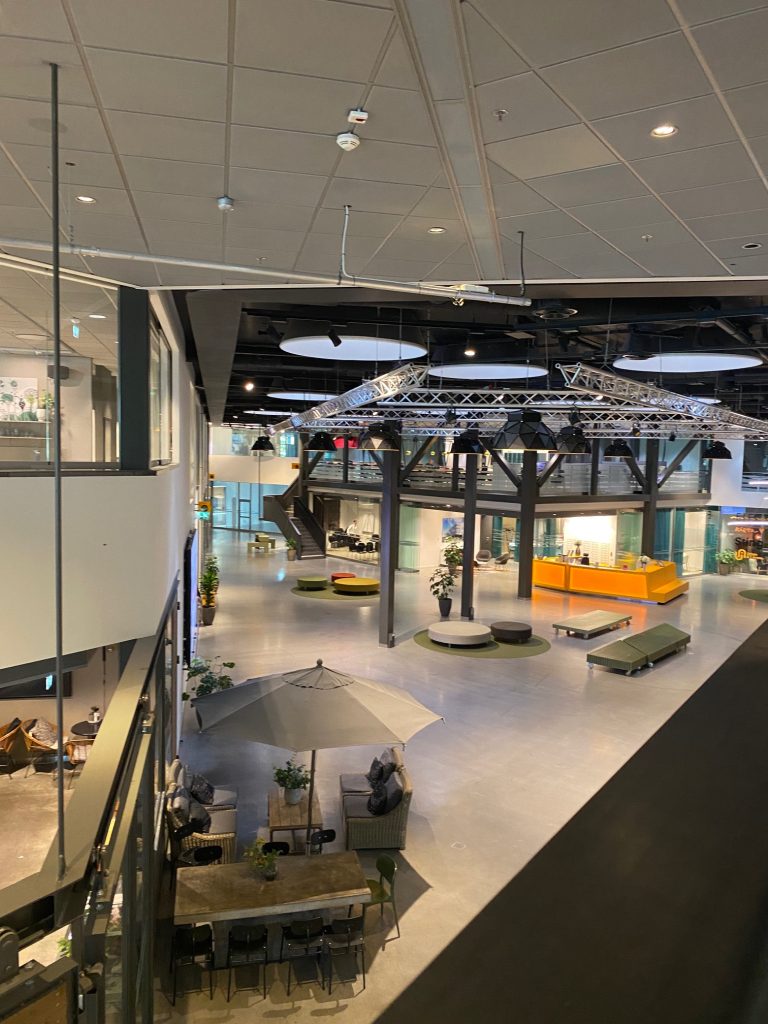 Important informations
The important information about Joint Master's Programme in Health Informatics could be found on websites. When applying for studies, I paid attention to the website and the approach to future students. I checked out the syllabus to see what can I expected. I've checked the schedule to see if it will be possible to work part-time during my studies (or to travel with friends 😉 ). Also, I found it very helpful with contact and information on the programme webpage.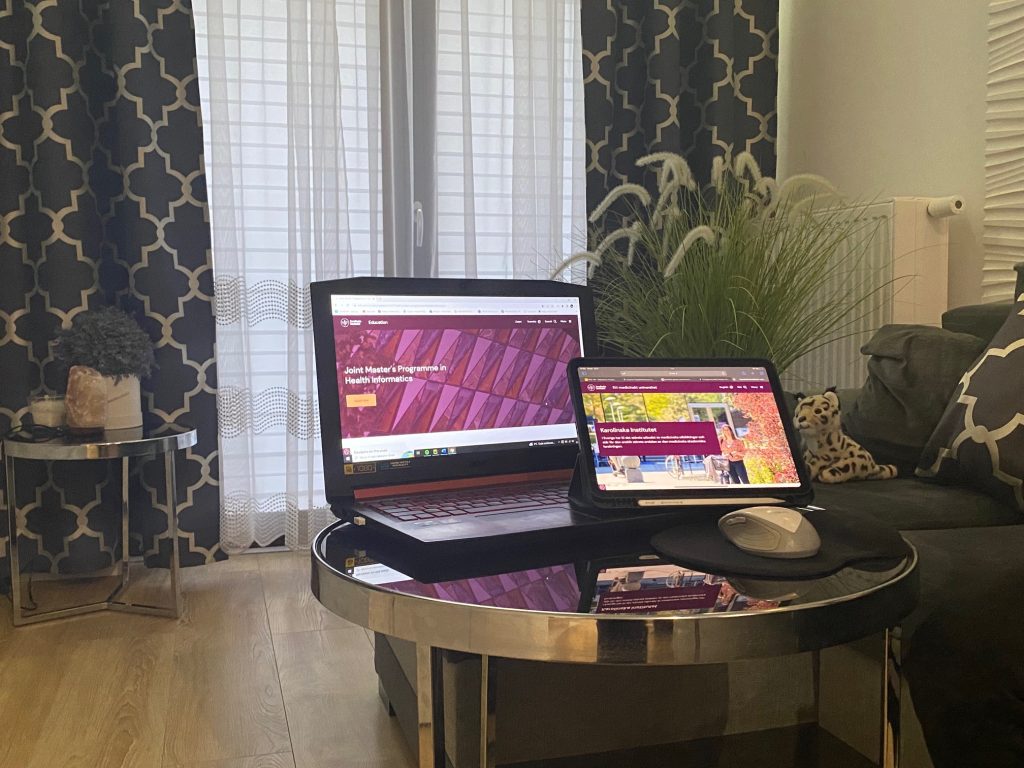 Future is yours
This programme gives you excellent job opportunities. Your future path depends on your interests.
You can work in information technology and pharmaceuticals companies; technology and healthcare consulting firms. You can choose to work in hospitals and clinics and insurance companies. Reaserch and development are also possible paths.
About YOU
To gain your dream job, you need to be self-motivated. You need solid collaborative skills, believe me – we have a lot of teamwork. Passion towards IT and medicine is strongly recommended. Read previous digital ambassador blog about signs that HI may be for you. Most and foremost you need to be courius, because curiosity leads to possibilities.
If you have any questions, ask me in the comments 🙂

My name is Anna and I'm 24 years old. I am from Poland. I am studying the Master's Programme in Health Informatics at Karolinska Institutet. I have always been interested in Scandinavian culture; fika time is one of my favourites! I like to bake, edit videos, and play basketball or chess in my free time. I'm also a Stephen King enthusiast. A fun fact about me is I don't have space for more books in my room!