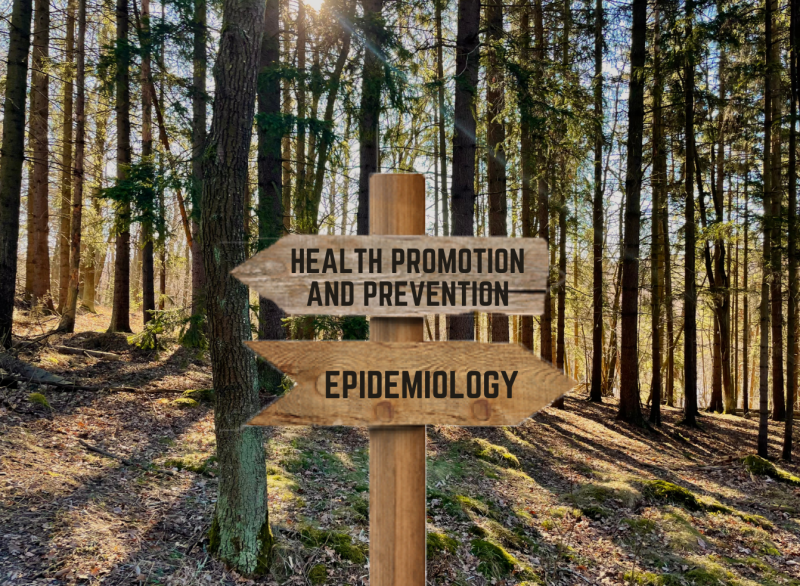 How to decide which Public Health Sciences track is right for you
Identifying which track of the Master's Programme in Public Health Sciences (PHS) is right for you is important for several reasons. First, you want to ensure that you'll be studying what best aligns with your interests and future goals. Second, when applying to the PHS programme, you already apply to the specific track. Third, you cannot switch tracks later on (i.e. once you are studying in the programme).
Based on my experience and understanding of how the tracks differ, I outlined three areas to consider when making your decision: focus, courses, and thesis. If you have a very clear idea of which track you want to apply to, that is great! Hopefully, this blog will provide you with some last details to support your decision (tip: check out the 'Thesis' section). If you're still unsure, I hope this blog will help you in identifying which track is best for you.
Note: This blog was written based on the structure and content of the PHS programme in 2021-2023. If you are reading this blog in subsequent years, please refer to the official programme syllabus (specifically 'Transitional provisions') and website for the most up-to-date information.
---
Focus
The PHS programme has two tracks: Public Health Epidemiology (Epi) and Health Promotion and Prevention (HPP). To get an overview of how the specialisations differ, understanding each track's focus is a good place to start. The programme syllabus (2022) describes the focus of each specialisation as follows:
Public Health Epidemiology: "The specialisation has a focus on applied epidemiology, to develop the student's skills in describing, analysing and reflecting on different types of public health problems and evaluating interventions as well as in critical review of epidemiological studies."
Health Promotion and Prevention: "In this specialisation, the emphasis lies on to applying methods for health promoting and preventive actions, to develop the student's skills in planning, developing, implementing and evaluating health promotion and preventive interventions on both individual and structural level."
Regardless of their track, PHS students complete coursework on the concepts and principles of public health, epidemiological methods, biostatistics, qualitative methods, project management, theory of science, and ethics. This way, you will have a solid foundation of understanding work and research in public health. The tracks allow you to further hone in on your interest and acquire advanced skills in your respective specialisation.
Are you interested in hearing why current PHS students selected their track? Then check out these interviews with HPP students and Epi students.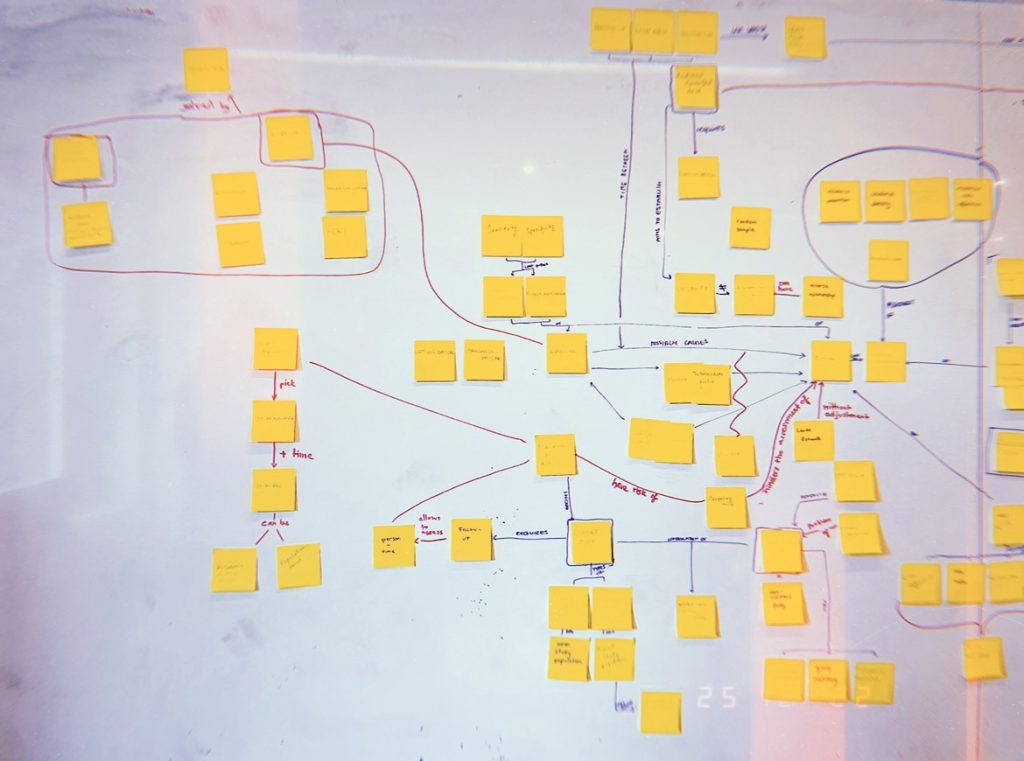 Courses
The majority of the coursework in the PHS programme is completed in joint courses that both tracks take together. More concretely, of the 120 credits, only 3 courses (22 credits) and the thesis (30 credits) differ between the two specialisations. Still, the content of the track-specific courses differs quite substantially. Reading the track-specific course descriptions and syllabi can thus help you identify which specialisation you find most interesting.
In the second semester of the programme, students take their first track-specific course: Applied epidemiology 1 – distribution of health for Epi students and Introduction to planning and program development for HPP students. In the third semester, students have approximately half of their courses together and the remainder with their specific track. Epi students have the courses Systematic review and meta-analysis and Applied epidemiology 2 – determinants of health, while HPP students take courses on Theories and methods for implementation and evaluation and Applied health promotion and prevention.
You'll likely notice that the Epi coursework focuses primarily on different epidemiological methods, while the HPP coursework concentrates on public health interventions––which makes sense, considering each specialisation's focus.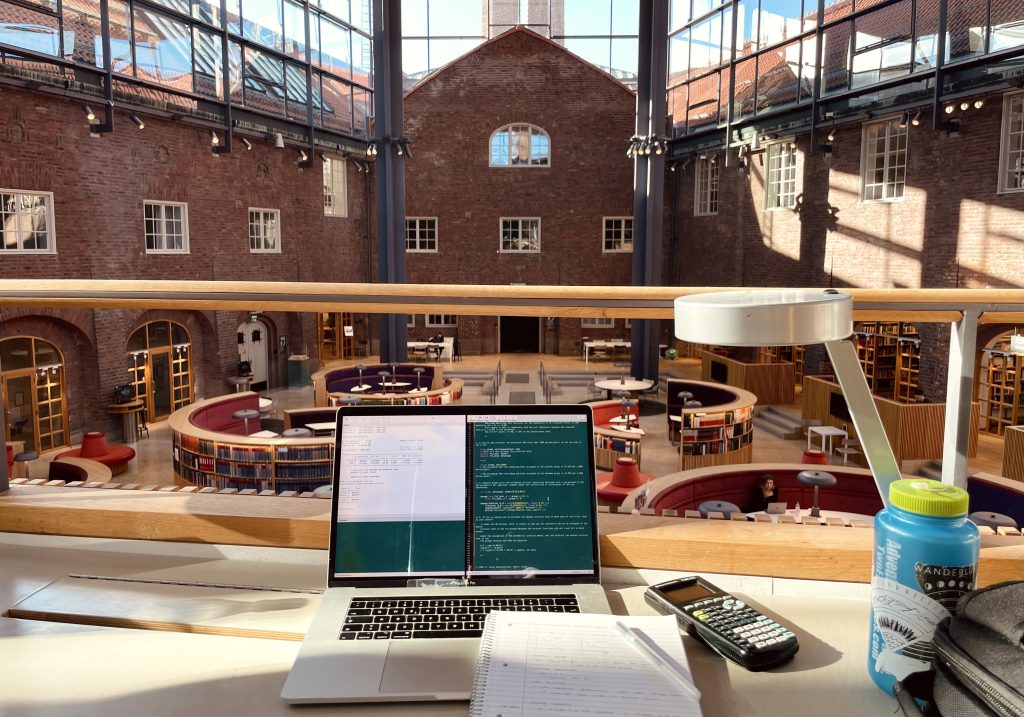 Thesis
In my opinion, the most significant way in which the tracks differ is the thesis (or 'degree project'). In the PHS programme, you complete your thesis in your last semester. As a student of the Epi track, your thesis needs to use quantitative methods and involve at least one statistical test (i.e., it should not be purely descriptive). As an HPP student, you can use either quantitative or qualitative methods in your thesis, but your thesis needs to involve an intervention or policy.
It is unlikely (and unexpected) that you already know what you want to write your thesis on and what method you want to use. Still, considering your topics and methods of interest can help you identify which track most aligns with your goals.
For example, if exploring possible risk or protective factors and their association with health outcomes fascinates you, the Epi track might be great. In contrast, you might find the HPP track more relevant if you aim to evaluate public health interventions. Similarly, if you're intrigued by qualitative methods and hope to further develop this skillset during your thesis, the HPP track would be suitable. If you instead aim to apply more complex epidemiological methods in your thesis, then the Epi track might be better. (Of course, these are just some examples. There are countless possible thesis projects for both the Epi and HPP track.)
---
Concluding thoughts
I hope this blog provided you with some more clarity on what to consider when selecting your track. Regardless of which track you choose in the end, you will be well-prepared for starting a career in public health.
If you have any questions regarding what it is like to study at KI, feel free to contact me. I also love hearing your thoughts so don't hesitate to leave a comment!
– Sarah : )
Hej! My name is Sarah and I'm excited to share my experiences as a Public Health Sciences, Health Promotion and Prevention student with you! I grew up in Salzburg, Austria but completed my bachelor's degree in the United States where I studied nutrition and sociology. When I learned about KI's emphasis on collaboration and the diverse student cohort, I knew that KI is where I wanted to pursue my master's degree. In my free time, I love having "fika" with my peers, spending time outdoors, exploring Stockholm and––on colder days––knitting.