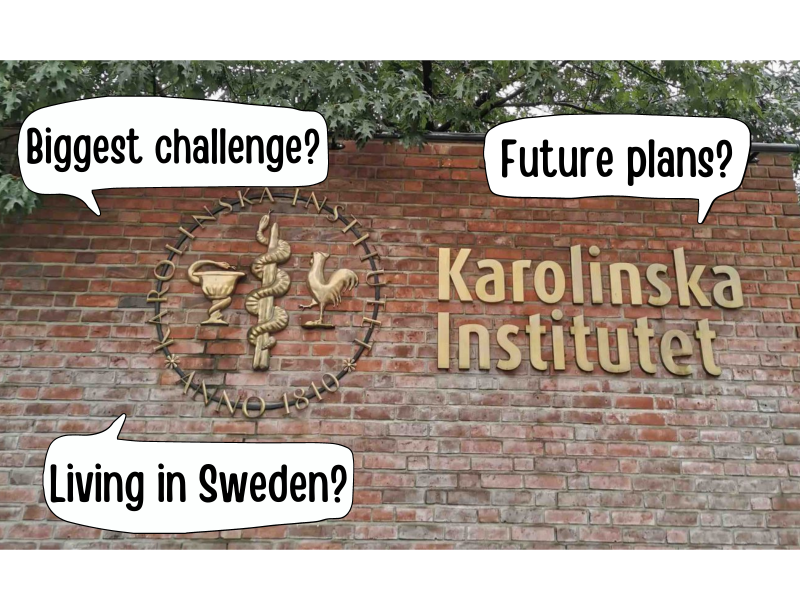 Interviewing Public Health Sciences – Health Promotion and Prevention Students
After my last blogs on the Public Health Sciences (PHS) Class of 2023, I thought it might be nice for you to get a more personal insight into the lives of the students that make up this wonderful cohort.
I had the honour of interviewing three students in the Health Promotion and Prevention track who come from a variety of different backgrounds––both culturally and professionally. I hope that this blog helps highlight not only how diverse the PHS programme is but also what incredible people you'll meet at KI.
Without any further ado, let me introduce you to Mayuri, Sofia and Ismaila!
Mayuri is from India where she practised physiotherapy for 3 years before coming to Sweden. Wanting to learn about promoting health and preventing disease, she decided to study public health to better understand and help address health issues when she returns to India.
Sofia is originally from Spain but worked in Belgium for the past 3.5 years. After studying sociology, she worked in an NGO that supports and advocates for the rights and needs of patients with allergies and airway diseases at a European level. As part of her position as Projects Officer, Sofia was involved in research projects, where she conducted tasks like health communication and policy analysis.
Ismaila is from The Gambia and studied public health and environmental health in his bachelor's degree. Before coming to KI, Ismaila worked for the Gambian ministry of health for 7 years both as an immunisation and disease surveillance official and as part of the COVID-19 rapid response team.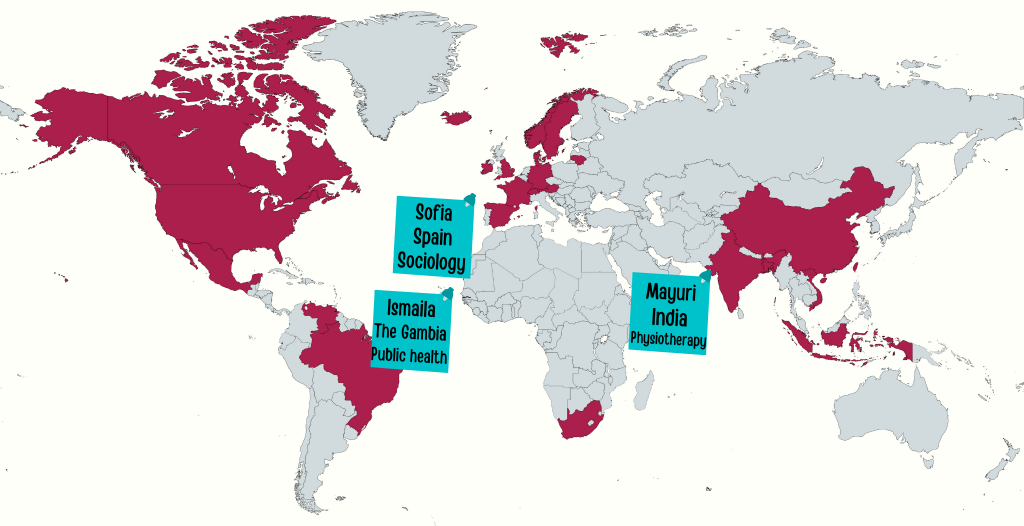 Was choosing to come to KI an easy decision?
Mayuri: Karolinska is a renowned medical university and I was keen to become a part of it. Since medical courses here are mostly taught in Swedish, I kept looking for courses in English. The public health program fascinated me as it was structured exactly in a way I was exploring to learn interventions and program developments in public health. During the application process, I received timely help and prompt responses from KI admission support that helped me complete my application process hassle-free.
Sofia: KI was the place I wanted to go. I did a lot of research on available master's programmes and found that KI's strong research focus is quite unique. I had some work experience and theoretical background in social sciences before the master's, so I felt that I understood the social component of health. Thus, I considered that master's that had a stronger focus on theory of health and public health could be too redundant for me. I was lacking methodological skills and the master's at KI was the perfect fit.
Ismaila: It was easy in one aspect but also requires planning for the choice of programme. Because of my interest in health promotion and prevention, I came across KI and applied. However, applying for the Swedish Institute Scholarship was a very time consuming and tedious process.
If you are also thinking of applying to the SI scholarship, you can read more about how Naw prepared for the SI application.
What has helped you succeed in the programme so far?
Mayuri: Some courses include content that I've already covered in my previous education. I haven't done STATA [the statistics programme we learn in the master's programme] before and I wasn't used to digital education. The support of my peers, administrators and faculty members helped me be confident with digital education as well as being stress-free, which is worth mentioning.
Sofia: Studying sociology gave me knowledge of some of the theoretical aspects we cover in the programme; for example, understanding the social determinants of health helps me realise why the UN's Sustainable Development Goals are important. My work experience allowed me to better understand what I want to do in the future and that is helpful to remember while doing the master's, especially during more intense periods. Working in an office and being part of a professional team has also taught me a lot about managing deadlines, collaborating, how to communicate properly and how to deal with problems.
Ismaila: My previous work in the field of disease surveillance and health communication helped me a lot. The disease-prevention modalities I was doing in the field boosted my understanding. This has also taught me a lot about teamwork. In order to have a successful completion of your goals at the field level, you need to work in a team. Additionally, my educational background in public and environmental health has been helpful because I was exposed to some of the basic concepts in health promotion and disease prevention.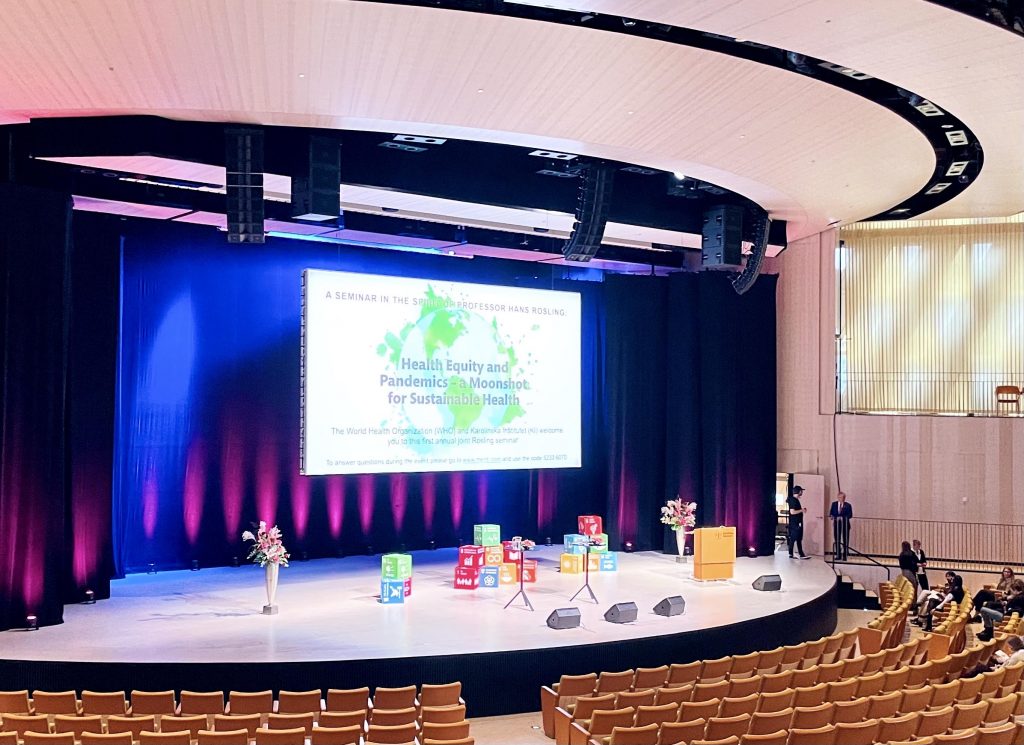 What has been your favourite part about the programme?
Mayuri: The peer-learning concept. The course is very much international and people come from various educational and cultural backgrounds. This really enriches my thinking. I also like how all of the peers are very helpful.
Sofia: Seeing how practical the course material can be. My bachelor's was super theoretical and I have really enjoyed the focus on building more methodological skills. I also like how we are from all over the world which allows you to hear different realities from different countries, for example, how gender norms differently impact women's health decisions depending on the country. The diversity of the students' backgrounds also really enriches the programme.
Ismaila: I like how the programme is designed because it exposes me more to research aspects which I love a lot. This helps me get exposed to current health problems affecting low-, middle-, and high-income countries. I also really like the diversity of people in the programme and how we socialise as peers. And, of course, the fika–which is my favourite!
Are you looking for new fika places? Check out Lianne's blog on her favourite coffee spots.
What has been your favourite part about living in Sweden?
Mayuri: I really like the egalitarian culture of Sweden. People here are helpful, accommodative and kind. Studying in a Scandinavian country is very exciting and I've taken the opportunity to enjoy my time here. Every season in Sweden is beautiful. Nature is at its best round the year, summer being my favourite.
Sofia: Living in Södermalm is one of the things that I enjoy the most due to its young environment and its closeness to the water and nature.
Sofia lives in Jägargatan, one of KI's student housing locations. If you want to learn more about what it's like to live in Södermalm, be sure to check out Alexandra's blog about Jägargatan.
Ismaila: It is a peaceful environment with beautiful nature. The people are really nice and no one will ever brag to you about anything. There are a lot of beautiful places you can go to free up your mind.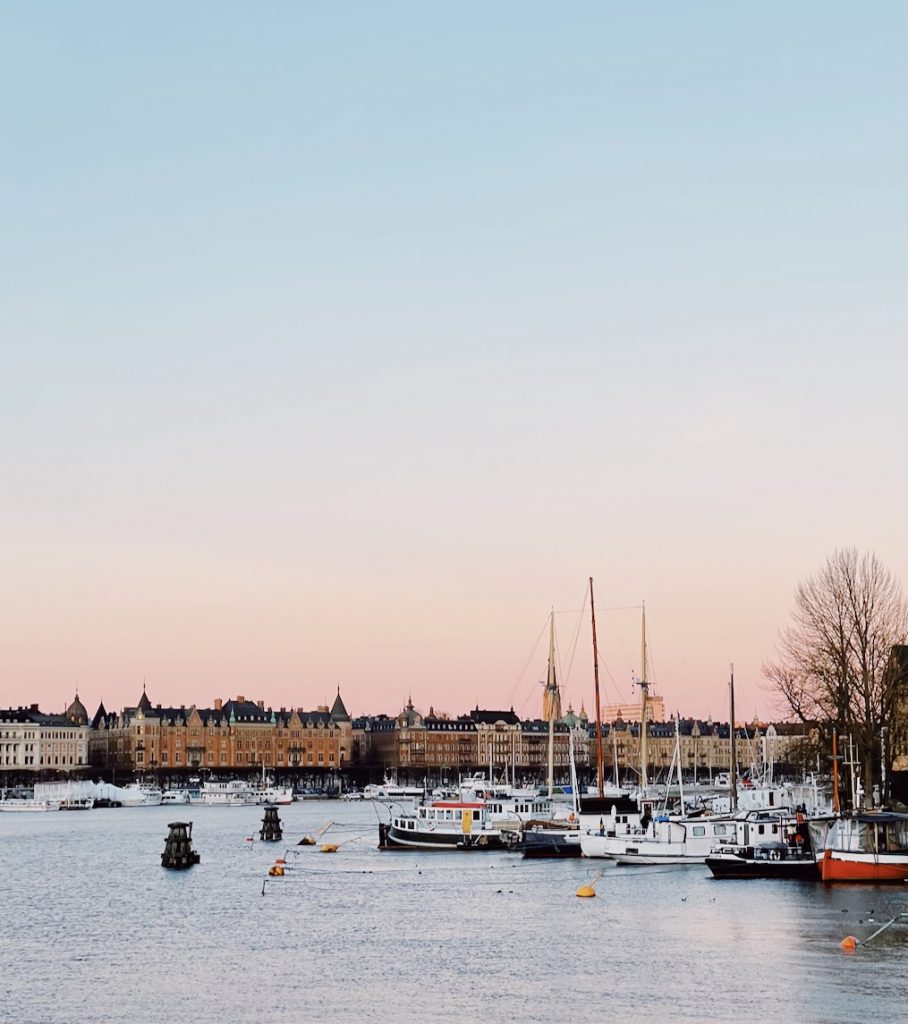 What has been your biggest challenge?
Mayuri: Not practising as a physiotherapist has been a big change. Also, the darkness from November until February was a bit worrisome for me. However, the in-person teaching in the autumn semester gave me the opportunity to socialise and meet people on campus which helped me have a great time––even in the darker months.
Sofia: Coming from the professional world back to studying. During the week, especially during the darkest period in winter, I feel low in energy at the end of the day so I do more studying during the weekends which means that I don't always have the weekend off. The way the programme is structured, you should ideally understand the content on a weekly basis. It's not a struggle per se, but it requires some discipline to properly follow and understand the lectures.
Ismaila: In the programme, I haven't faced any difficulties yet. However, in the beginning of the winter, I found it very difficult to adapt. I felt depressed and kind of bored. But, I can say, I am coping and metamorphosing to the environment!
The coldness and darkness that comes with the winter can be really difficult for a lot of students. Helen wrote a really helpful blog on how to beat the winter blues.
Do you have any advice for someone interested in the PHS programme?
Mayuri: KI as a university has a very rich research culture and they are focused on helping the students learn and grow more. Peer-learning and group assignments really help you learn more than just reading books. The education here is demanding; however, it prepares you to be a professional, which is very important. Stay enthusiastic, achieve your goals and enjoy life at the campus.
Sofia: Follow the content on a weekly basis and study when there is time for self-study. But that being said, don't spend all of your time studying. So be sure to enjoy your time in Stockholm as well. Also, engage with people from the class; it's a good chance to enrich your cultural knowledge and know more about the realities in other countries. Besides, the programme is small enough so it's easy to get to know people!
Ismaila: My advice to individuals interested in the programme is to start early preparations, gather all necessary documents and visit the programme websites where you can learn more about the courses. Have a target and know what you want––you can do it! Also, be focused. Know what you are coming here for. Read the syllabus and prepare ahead, socialise and build connections with friends because it helps a lot. You need people! Nobody can do it alone.
After completing the master's programme, what do you want to do next?
Mayuri: I would like to continue my profession in Sweden. The public health promotion and prevention program is very insightful for me to understand health and well-being in a better way. A wonderful combination of physiotherapy and public health would help me look at health scenarios with a clear lens and work enthusiastically on promoting physical activity.
Sofia: Ideally, I want to work for a public health organisation. I am really interested in conducting data analysis and interpretation, particularly related to how social contexts impact health. I would love to have a position where I can help identify problems related to health and be able to tackle them through public health interventions.
Ismaila: I would love to continue working with health institutions or with NGOs. Additionally, I would like to pursue a PhD if I get the opportunity. I want to help my country in preventing diseases and promoting health and wellbeing through preventative programme interventions to improve the current health conditions of people.
---
I hope that you enjoyed learning a bit more about the people in the PHS – Health Promotion and Prevention programme.
As always, if you have any questions regarding what it's like to study at KI and live in Sweden, feel free to contact me at sarah.pechtl@stud.ki.se
– Sarah : )
Hej! My name is Sarah and I'm excited to share my experiences as a Public Health Sciences, Health Promotion and Prevention student with you! I grew up in Salzburg, Austria but completed my bachelor's degree in the United States where I studied nutrition and sociology. When I learned about KI's emphasis on collaboration and the diverse student cohort, I knew that KI is where I wanted to pursue my master's degree. In my free time, I love having "fika" with my peers, spending time outdoors, exploring Stockholm and––on colder days––knitting.