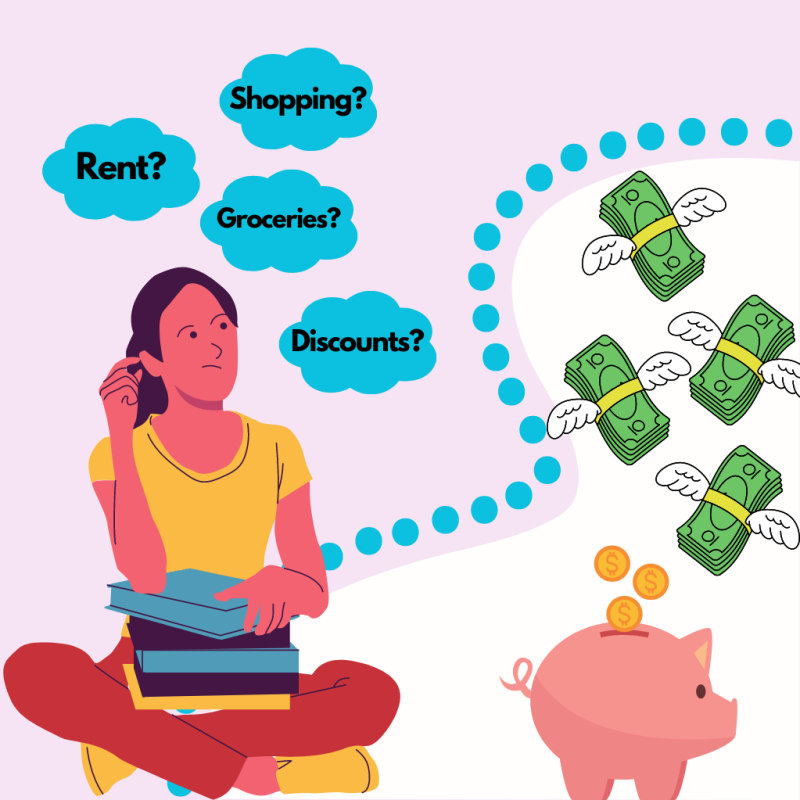 How I manage expenses as a fee-paying student in Stockholm
As a fee-paying student at KI, one of my biggest concerns before coming to Sweden was expenditure. Although Stockholm isn't considered to be at the top of the list of the world's most expensive cities, in comparison to where I'm from, I considered it to be a bit steep. Now that I have lived here for half a year, I have a better grasp on my lifestyle in Sweden- even when it comes to expenditure. In this blog, though I won't exactly quote how much I spend in a month (if that's what you're interested in, this blog by DA Naw is very helpful with even more useful links!), I will take you through some things that have helped me be more resourceful with money.
Mindset and non-negotiables
I think that one of the most important aspects of living in a city like Stockholm is your mindset. In multiple aspects. How you set your expectations from the beginning colours your perspective accordingly. Coming from a country like India, where cost of living is not very high, where you can step out at godforsaken hours and still find some store or restaurant open and running (in big cities, at least)- if I held Stockholm up to those standards, I'd be setting myself up for disappointment. Eating out can be expensive, and almost all restaurants and stores close after a certain point in the evening. This is not a bad thing. It might, however, feel like the end of the world if you set your expectations incorrectly.
That being said, there are certain aspects living here for me, where I have to spend a fixed amount of money. Two such non-negotiables for me are my rent and the monthly transport pass (SL green card). I live in Strix as part of KI Housing and commute to campus (I can walk to campus too, but why would I?). Since I rely on public transportation heavily, spending 650kr every month on the green card is a sensible purchase, as opposed to buying a single ticket every time.
Shopping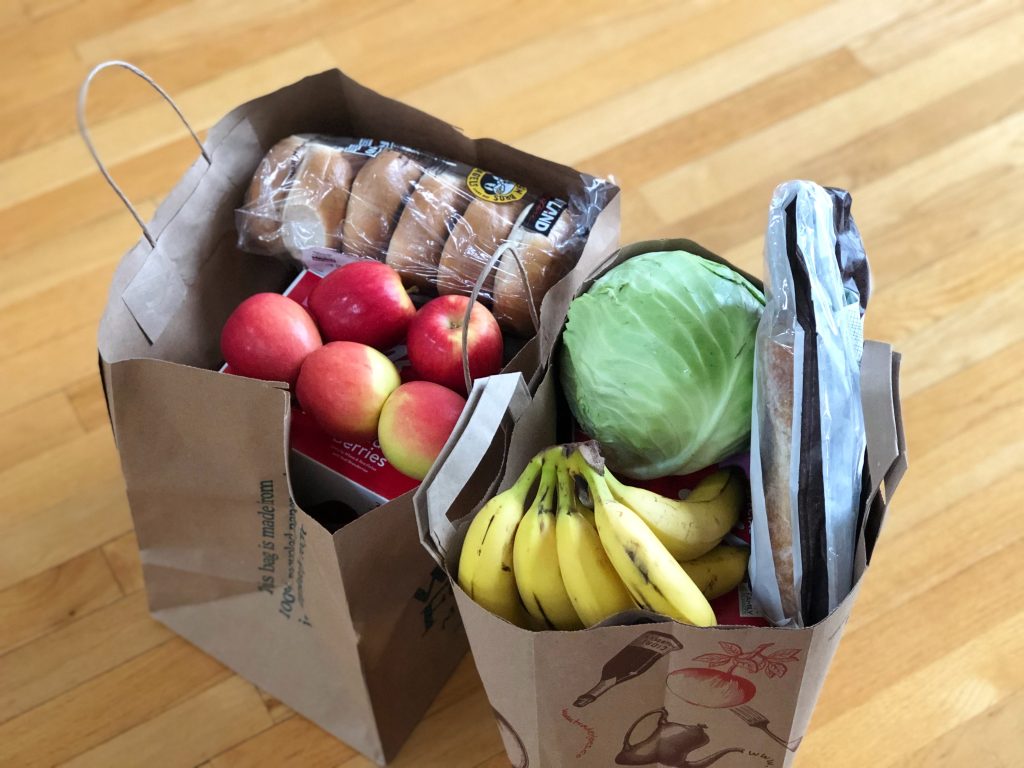 Living in Strix, I am very conveniently placed when it comes to grocery shopping. There is an ICA nära, Coop and Pressbyrån very close by, though doing a week's worth of grocery shopping at any of those might not make your bank account very happy. Solna Centrum is a few minutes away (on foot or by bus/metro) and houses a pretty wide variety of stores. Here, I do my grocery shopping mainly from Lidl and/or Hemköp. My biggest advice here would be to become a member at these stores as soon as you get your Swedish personnummer and avail discounts and exclusive deals every week. The key is to make a grocery list, check offers and deals, and buy accordingly.
Though we come packed and prepared to live in a new country, sometimes, we just need to buy new clothes. It can be because you didn't have a good winter jacket, or because you didn't have anything red to wear for Lunar New Year (may or may not be derived from personal experience), or simply because you deserve to treat yourself once a while. Your best friends here are second hand stores. There is an Emmaus and a Stockholms Stadsmission in Solna Centrum, but depending on where you are, there could be others too!
Miscellaneous
There are multiple facets to student life, regardless of the city you live in. While grocery shopping, rent, transport, and the occasional clothes seem to make up a majority of my expenses, it's not limited to just that. So here come a couple of extra tips!
Mecenat- when you join KI's student union, Medicinska Föreningen, you can download the Mecenat app and avail all kinds of student discounts with your digital membership card. A pro-tip: look out for student discounts for SIM cards on there. There's always something going on!
Facebook marketplace- quite a few friends of mine SWEAR by Facebook marketplace, and for good reason! Swedes are big on repurposing things they don't need and you often end up finding stuff either free of cost, or for a very small price.
Eating out/ socialising- yes, restaurants and cafes can be a tad expensive in Stockholm (depends on what you're used to actually, this is just my perspective). But having fika or grabbing brunch/dinner with your friends every once in a while will not put a dent in your wallet. And who says you have to go out to eat every time? Buy the raw materials, split the cost and cook together! You'll have so much more fun for a fraction of the cost. I'm not big on nightlife, so although I may prove to be useless there, you can read this blog to know more!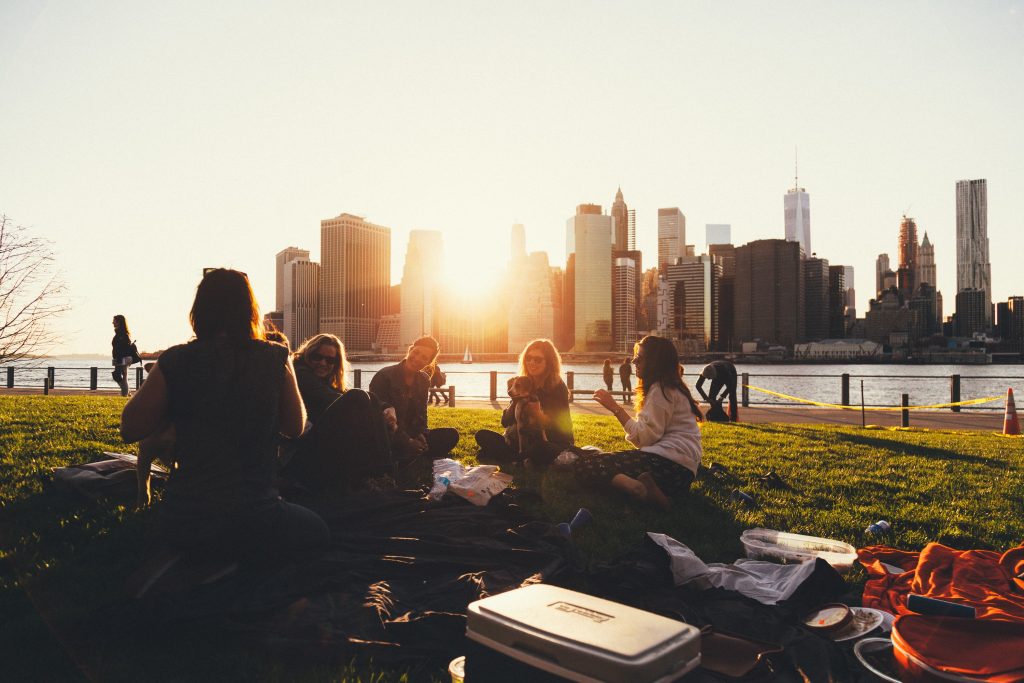 Congratulations if you made it all the way to end of the blog! Here's a cookie 🍪. I hope this blog gave you some kind of insight about expenses and managing them as a student in Stockholm. If you are curious about living expenses as a KI student, you can click on this link and find a plethora of different blogs written about various aspects of student life on a budget. As usual, I hope you found this blog helpful and if you have any questions, you know where to find me!

My name is Naomi, and I am from India. I am a master's student in Biomedicine. I have always been drawn towards research and knew early on that a career built around it was the one for me. So as a result, here I am! I enjoy spending time with my friends and exploring the city with them (though the introvert in me also loves some alone time). I hope I can be of some help with my blogs!