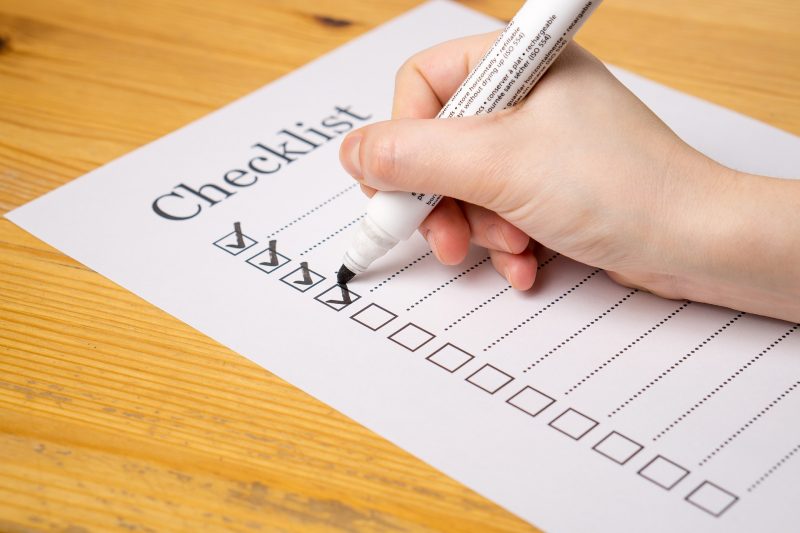 6 Documents you should not miss when applying for a Master's degree in Sweden
The deadline for submitting your application is drawing near. I remember when I was applying two years ago, I got quite anxious, compulsively reviewing and going through the document checklists. Regardless if you are a carefree or perfectionist person when it comes to paperwork, you should take a final look (or several =P ) before the deadline. By then, you could no longer make any changes, so take your chance now.
You might have read about this before, but it won't do you any harm if you go through all of this just to make sure that you get everything correct. So, without any particular order, here are the documents that you should have prepared for your application:
1. CV application form (with a Statement of Intent included)
This is a key document that you should put your heart into.This is the only document that you can prepare based on your own thoughts. Each programme at KI requires its own CV to be uploaded, which can be found on the web site. You can apply for up to four programmes at once, but for each one, you have to prepare its own CV and include its own statement of intent.
Make sure that you also read Sara's blog on how you could ace your statement of intent.
2. Certificates and diplomas
These documents are absolutely necessary to prove that you have finished a certain level of education thus you are eligible to apply for the next level of study. If, like me, you happen to come from a university which hands your certificates and diplomas in languages other than Swedish, Danish, Norwegian, English, French or German, then you should not forget to provide the original language documents as well as an official translation of your certificates and diplomas in one of those languages. After that, you should combine them into the same file along with the original before uploading or sending them. Remember to always scan in colour and to always scan the original documents – copies will not be accepted. Also make sure all stamps and signatures are clearly visible.
3. Academic transcripts
Your transcript of records show how many credits that you have acquired during your previous studies, and your grades. Also, don't forget to check if it is published in one of the six languages mentioned above. If not, also provide the official translation, combine them, then upload or send them. With studies from a few countries require that the transcripts are sent directly from your university to UniversityAdmissions, so also check the specific instructions for your country!
4. English language proficiency proof
Considering that all of the global master programmes will be in English, an English proficiency test often is a must. By providing the proof you ensure yourself (and also the university) that you have measured your ability to understand the education material well and that you will be able to communicate your thoughts and opinions during your study period. I submitted my certificate of TOEFL results and made my results available digitally to UniversityAdmissions, but there are also other tests to prove your proficiency in English. If you have completed your previous university studies in English you might be exempt from taking an English test. Depending on where you studied, you might also meet the English requirements through your upper secondary studies.
You can read more about it here.
5. Other documents
Other relevant documents could include relevant proof of your research or work experience. Details regarding this can be found in the CV forms.
6. Last but not least, a copy of the first page of your passport
After all the hard work so far, surely you want to make sure that all your documentation could be referenced correctly to yourself, so proof of your identity is necessary. It is also used to determine if you are required to pay tuition fees or not.
So, that sums up my brief description of the documents that you should not forget to submit to complete your application. However, DO NOT FORGET to always refer to the official source provided in the link below:
https://www.universityadmissions.se/intl/start
When you have done so, then all you have to do next is to wait and hope for the best for your application.
Also, if you would like to know if now is the right time for you to apply for a master's degree study, you can read this blog.
For further questions, you can contact me at:
e-mail: winner.ng@stud.ki.se
LinkedIn: Winner Ng