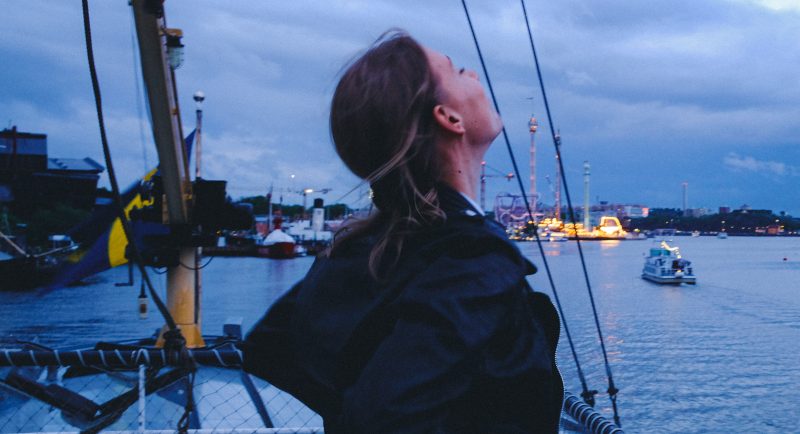 How it feels to be a 2020 graduate…
This is it. The final semester of my master's programme is about to finish. It feels quite strange that we no longer have an official live ceremony this year. Several people were looking forward to a proper ceremony at Aula Medica, but the current circumstances have led to unexpected decisions. In case you are wondering how our university plans to celebrate our accomplishments, they are hosting a virtual ceremony for all graduating students this spring.
On another note, have you guessed what the most commonly asked questions a new graduate gets are?
"Any plans after graduation?"
"Are you staying in Stockholm?"
"So what's next for you?" 💭
Yupe, we've all been on the same boat. At the end of the day, you don't know if the next job you land will be the dream job or even a permanent one. Some of us are still planning the following steps and also trying to figure out what's the best condition due to the outbreak. Indeed, it is a challenging time for all 2020 graduates since we experienced an economic shock.
*Disclaimer: this is not my last blog post.*
Most importantly, it's a time for celebration where we want to put the unfortunate events behind us and try to recall the good times. So I thought of highlighting some of my favourite memories at KI. Here we go! 🤗
1. Won first place for best poster 🥇
Recently, Karolinska Institutet collaborated with King Abdullah University of Science and Technology for research opportunities. I went to Saudi Arabia for a research poster competition.  Keep an eye out for a new blog post to learn about my Saudi experience!
2. Winter School in the alps 😍
Hands down one of the best experiences I ever had! I recommend applying for the Eurolife scholarship to attend their summer/winter schools in the future! You can also read more about my adventure in Austria in this blog post.
3. Memorable birthdays 🎂
I will never forget the amazing, but also unexpected moments on the Helsinki cruise trip (2018 blog)! Last year, I got to celebrate with my friends at one of my favourite restaurants in Stockholm.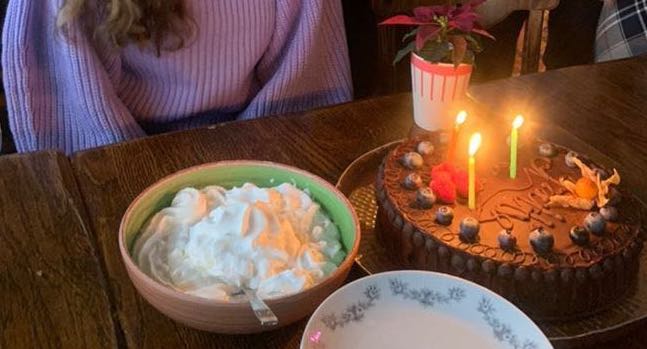 4. Submitting my thesis work 🎊
Last but not least, it was such a relief when I submitted my report right on time before the deadline! I had a good training experience at the lab. Although I struggled with producing positive results..working with smart and fun people has made me feel more comfortable and confident in a research-driven environment.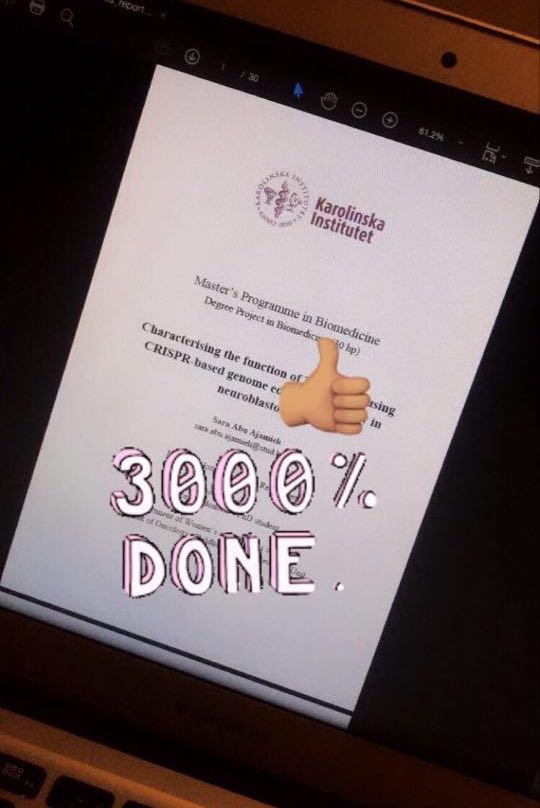 To sum up, my friends and I plan to celebrate together (ofc following the guidelines of social distancing) since it might be the last time we all see each other as one big group! I hope you, the graduating student, still celebrate with your classmates while the current students get to have proper graduation next year! 💜
What matters is that we all take care of ourselves and stay safe in this time!
Cheers! Xx
–Sara
Cover feature image – credits to Patrick Engeler