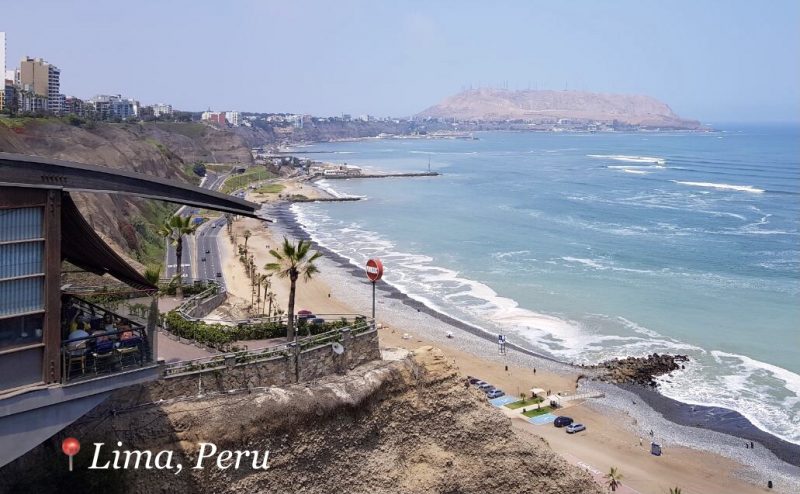 New Biomedicine (MSc) blogger: Hola, Hi, Hej!
Hi everybody! 😀 I am very excited to introduce myself as the new blogger for the Masters in Biomedicine programme. My name is Alessandra but I usually go by Kyomi, a nickname my family gave me when I was a baby. Since then, most people I know call me that, so feel free to do so as well!
Before Stockholm and Karolinska Institutet
I was born and raised in Lima, Peru. For me, this meant I grew up speaking Spanish, eating Lomo Saltado, learning about Andean civilizations, and practicing Peruvian dances.
When the time to decide what to study at university came, I knew I wanted to major in science. More specifically, I sought to learn about the nervous system and gain research experience in the field. Therefore, I moved abroad, to the great city of brotherly love, Philadelphia – USA to complete my bachelor's in biological sciences.
Once I graduated, my family and I went on a New England road trip and I visited Boston for the first time. The city was so beautiful that I decided to apply for a couple of jobs there. I managed to get an offer, so I moved to Boston to work as a research tech in a neuroscience lab.
Moving here
After working for a year and taking some evening graduate courses, I knew I wanted to continue my full-time education. At the same time, I was curious about moving abroad again so I looked for master's programs in Europe. I applied to the MSc in Biomedicine programme at Karolinska Institutet because I really liked the classes being offered, the research environment and KI's reputation in neuroscience. Then, on April 27th of this year, I woke up to the news that I had received a KI Global Master's Scholarship (for which I am really thankful!), and that is when I knew I was going to move to Sweden.
Fast forward to a few months later, now I am here in Stockholm! Loving how gorgeous the city is, with its colorful buildings and water everywhere.
I have really liked my time here so far! I can't wait to see what else I am going to experience and sharing it with you.
Nice to meet you 🙂  Let me know if you have any questions/comments/blog suggestions/etc.
Hi everybody! My name is Alessandra, but I usually go by my nickname, Kyomi. My role in the digital ambassador team is being the new Biomedicine (MSc) blogger. I was born and raised in Peru, but I moved to the United States for my undergraduate studies. After graduation, I worked for 2 years in a neuroscience lab. Now, I have moved to Sweden to be a student at Karolinska Institutet!