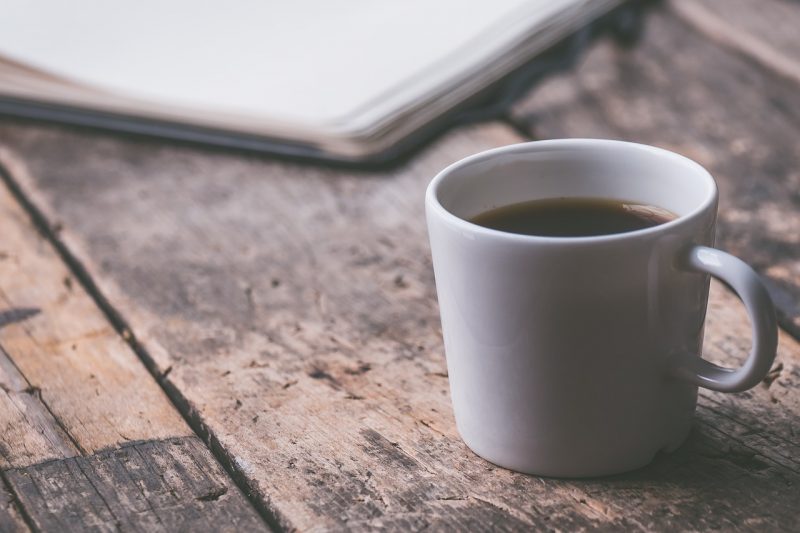 Studying and learning in the MSc Nutrition class
Hybrid Learning–
From the very beginning this master's course was a combination of online and in person learning (at Flemingsberg campus) due to covid-19 restrictions, therefore the routines on your study days can vary. I have been grateful for all the in-person learning that has been possible and have enjoyed it tremendously, but I have also had to adapt to distance and online learning, just like all the other students.
I can now say I am almost an expert with zoom as this is the online platform we have been using to hold lectures, seminars, workshops and even presentations! On the last course we all shared our screens and presented our topics in front of the class online; there's a first time for everything!
Hybrid learning for me is not as fun as 100% in-person learning, however going to campus every day and commuting can be tiresome, thus it has been at times enjoyable to work from home and have access to your kitchen snacks at any time! The lectures for this course typically tend to be 2hrs and 45 minutes with around 2-3 10 minute breaks, this is different for me as I am used to 55 minute lectures in Scotland. However these lectures can be engaging and involve discussions and problem solving which is different to a "typical" lecture whereby the lecturer may just talk for an hour. It seems like the way things are taught here at Karolinska Institutet (KI) involves more active participation and discussions about topics; which I very much enjoy. Also usually lectures will either start at 09:15 or 13:15, some days there are two, others just one and some none; instead you get self-study days where you can do reading for the module or work on assignments; these self-study days I think are important and useful
A day on campus-
The schedule for each module differs to the next, but during September until recently there were at least 2 days on campus for in-person learning. Most of the lectures for this master's have been held in the Neo building (Neo, Blickagången 16) in either of the two large lecture halls: Jan-Åke Gustafssonsalen and Erna Möllersalen. This building in itself is quite nice and colorful on the inside, also using these large lecture halls has been fantastic for group work, seminars, presentations and have been comfortable to learn in. Some other lectures have been held at Alfred Nobels allé 10 in the de Verdiersalen room, which is slightly smaller and perhaps not as appealing as the ones in Neo.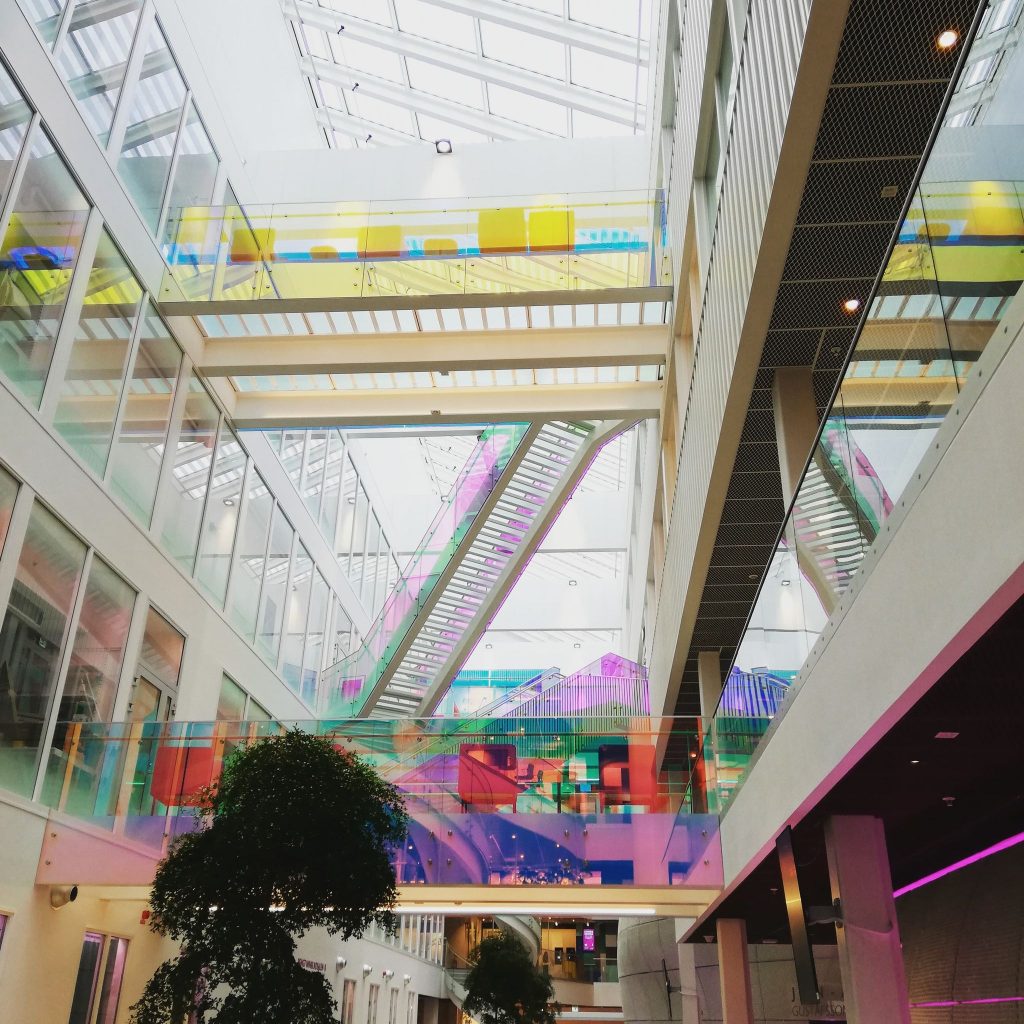 If you have had a lecture on campus and want to stay at Flemingsberg to study or you have a study day and wish to study on campus, there are plenty of places to do so. This campus for me is quite strange in that it almost doesn't feel like a University campus as you have a hospital on site and regularly see doctors and nurses, as well as having the buildings quite spread out from each other. Nevertheless I have found it very enjoyable to study on campus and there are many quiet and comfortable study spots.
These spots include: comfy seats in the NEO building, outside the de Verdiersalen room, the library at Alfred Nobels allé 8 (including quiet study areas and private study rooms which can be booked), more spaces at Alfred Nobels allé 8 on higher floors also including private study rooms and last but not least Alfred Nobels allé 23. The last one mentioned has been the most common study spot that me and other students have used and there are great study places to be found on all 5 floors. The study places include quiet areas with comfy chairs to standard table and chair settings to private study rooms. This building is also great because microwaves are available to heat up your pack lunch and there is a ping pong table on the ground floor which is always accessible- this is a great way to take a study break and be physically active. Alfred Nobels allé 23 is also home to the BASE gym which is free of charge for students to use, I regularly come here for gym workouts and they too have another ping pong table!!!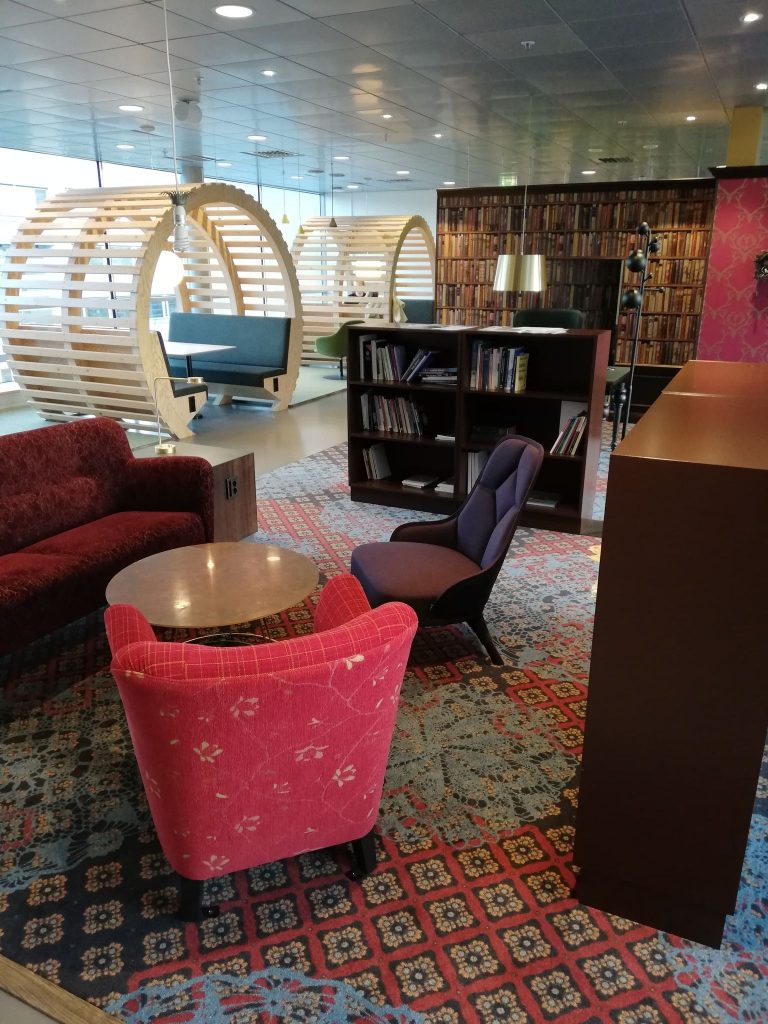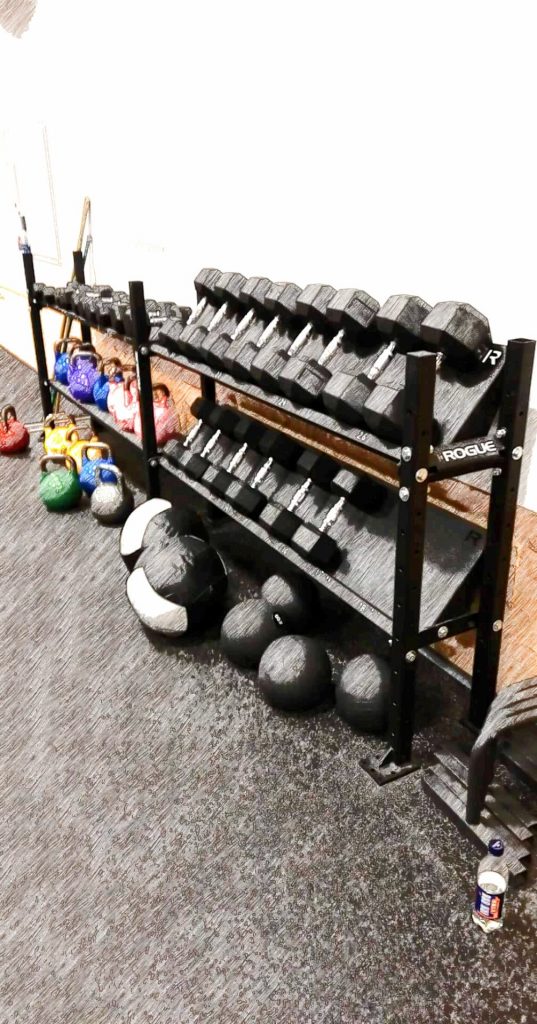 Flemingsberg campus itself also has nice cafes to study in if you prefer that including an espresso house, also a few places can be found to purchase lunch; including a Mediterranean/Moroccan buffet food place called Marrakesh which has lovely cold salads and hot dishes. Furthermore to aid your studying on campus in Alfred Nobels allé 8 there is a café which provides coffee (the essential fuel for studying) at a student discount price of 12SEK!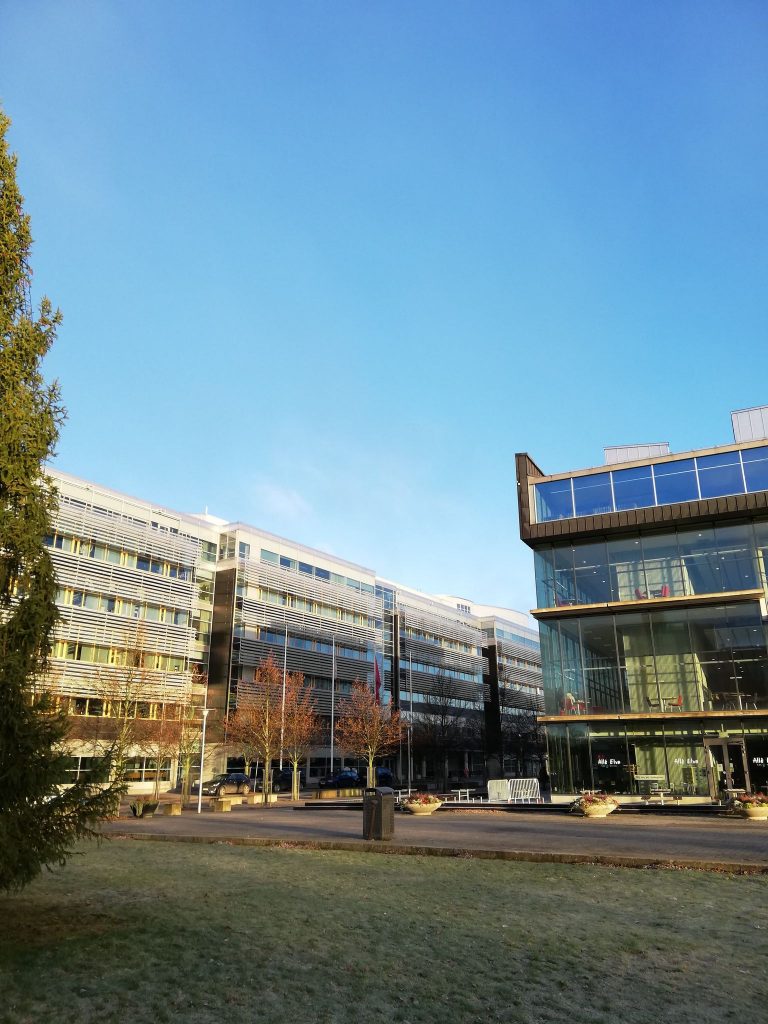 Distance Learning-
Sitting at a screen for hours and hours can be a challenge and I myself at times have struggled to maintain attention during a long lecture. However the lectures have been easy to follow and you are always able to ask questions at any time, either through turning on your microphone and speaking or writing in the chat box. Zoom has a breakout room function which also allows you to engage with fellow students and discuss topics more directly. Furthermore zoom is great tool to use for group work outside of scheduled lectures, especially if it is difficult to meet up in person.
Here I will provide some tips and things that I have found helpful in order to keep focus and enjoy online learning:
Wear comfortable clothes- for me wearing pyjamas doesn't work and I don't feel in the "study zone", sometimes wearing a shirt and jeans actually helps
When you have breaks including lunch breaks do something physically active e.g. take a walk outside, do some stretching or even some sit ups/press ups
Keep your camera on to feel part of the lecture and you may also hear many lecturers request this as they too like the interaction
Participate in discussions and don't be shy to ask questions
Open your window occasionally for fresh air
If you have different rooms that you can learn in then use them, I sometimes go in my room or in the lounge area; a change of scenery can be helpful
But of course ultimately you have to do what suits you and find your own ways for online learning motivation!
Any questions about studying at Flemingsberg campus, online learning or about the Nutrition Science masters course in general, don't hesitate to contact me: callum.morison.regan@stud.ki.se
I am from Scotland and have come to Stockholm to study Nutrition Science MSc at Karolinska. I am a blogger for this course and am interested in many areas of Nutrition including ways to reduce childhood obesity and improve adolescent mental health. I love to travel, meet new people, play sport, keep healthy, watch films and listen to jazz music. I also enjoy trying food from around the World and am always searching for the best food out there!