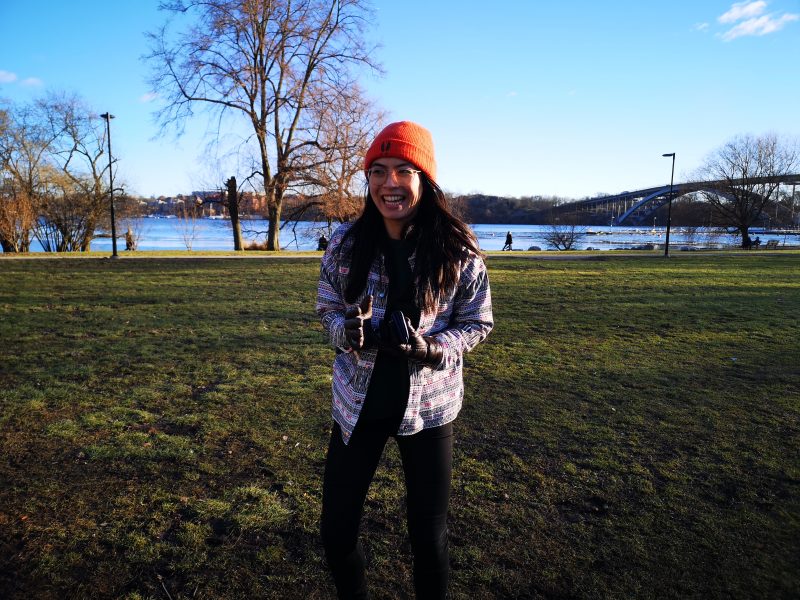 Welcome to my Hood – Kungsholmen
For all you intelligent students out there who are about to receive your results, and are looking for a place to live outside the student housings, listen up! Discover Kungsholmen.
If Södermalm is for the coffee-loving hipsters, and Östermalm is for the rich & famous, then, Kungsholmen is for everybody. Ah yes, I'm biased.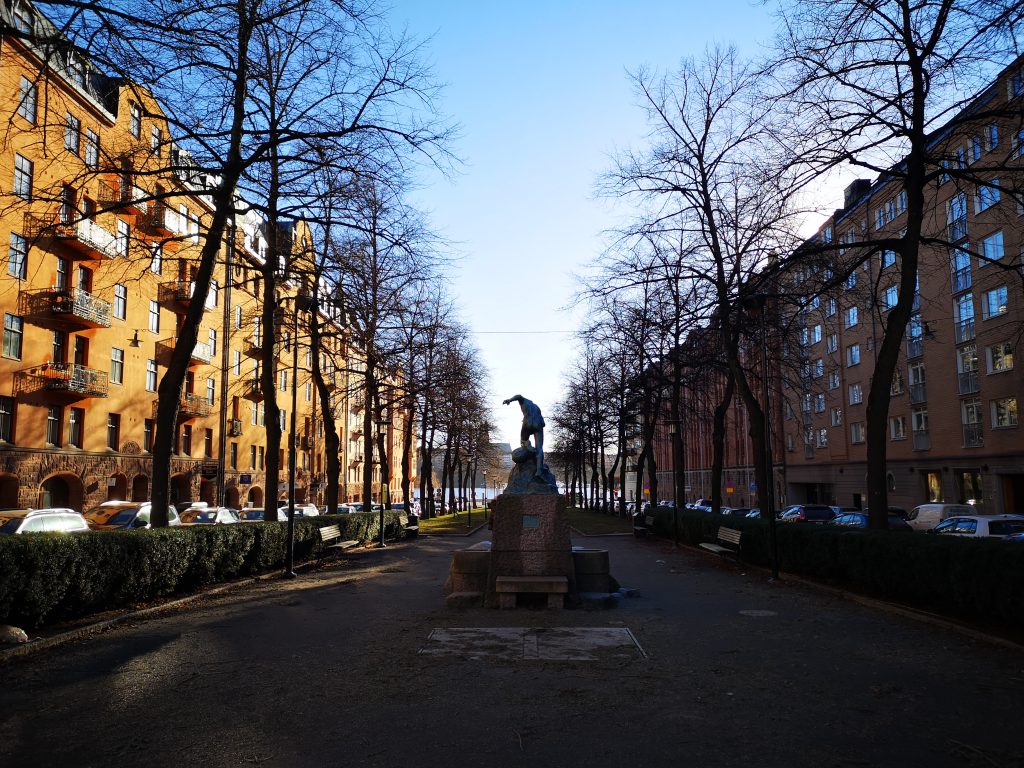 Living anywhere in Stockholm is a blessing. Stockholm is spacious and it's just so damn beautiful. I like all parts of Stockholm but have been most fortunate enough to find a long-term home in Kungsholmen. In this blog, I'll give you the rundown of Kungsholmen. Go on, visit the island! It's for those of you who plan to move to Stockholm and, of course, for those of you who just want to explore a different part of the city.
Let's get down to fika
I couldn't resist. First and foremost, fika places. There are different styles of fika places available in Kungsholmen which makes it versatile and fun. And with Sweden being, well Swedish, there are plenty to choose from. Here's a few I like!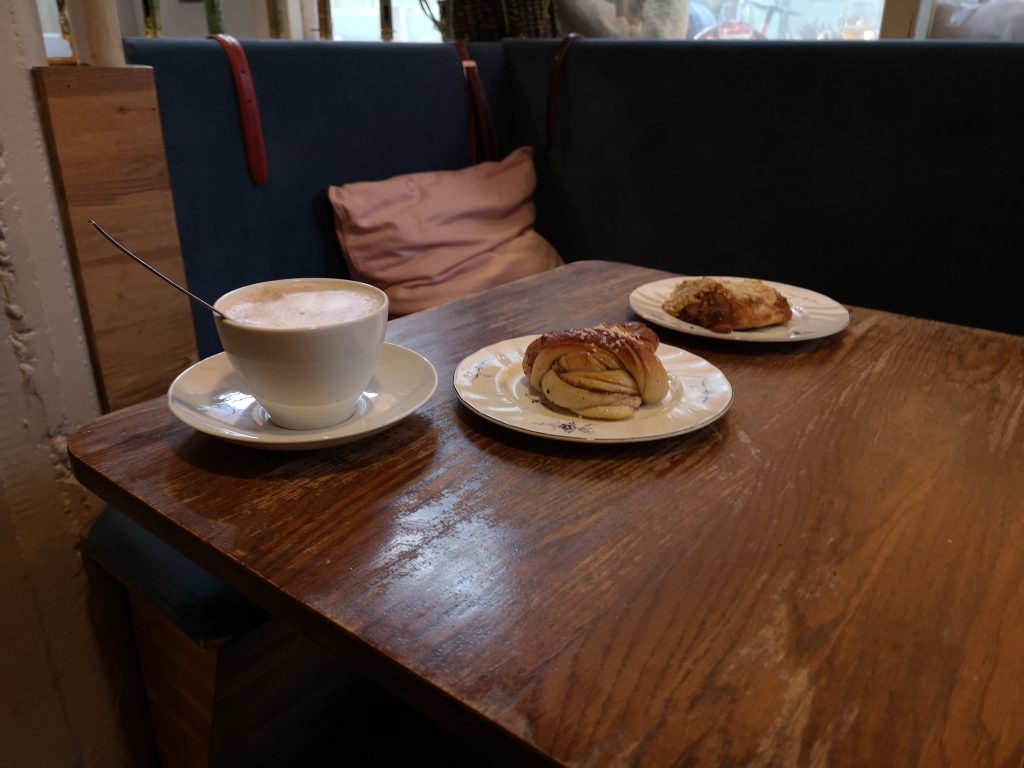 If you're a sucker for flaky, buttery croissants, or just into French patisseries in general, check out Petite France & Les Petits Boudins. They're also a bakery, so don't forget to try the bread.
If you're looking for great coffee and a place to work/study? Check out il caffe! I'm also a big fan of Grain cafe for their deliciously healthy, organic breakfasts & lunches and homey vibe. If you're craving the Italian coffee drinking culture, and need to chuck down an espresso while standing, look no further than Caffe Ugo Espressobar & Gelateria Italiana.
Cool places in Kungsholmen
I'm going to list come cool, fun places in Kungsholmen. But let me tell you, the fun doesn't stop at this list.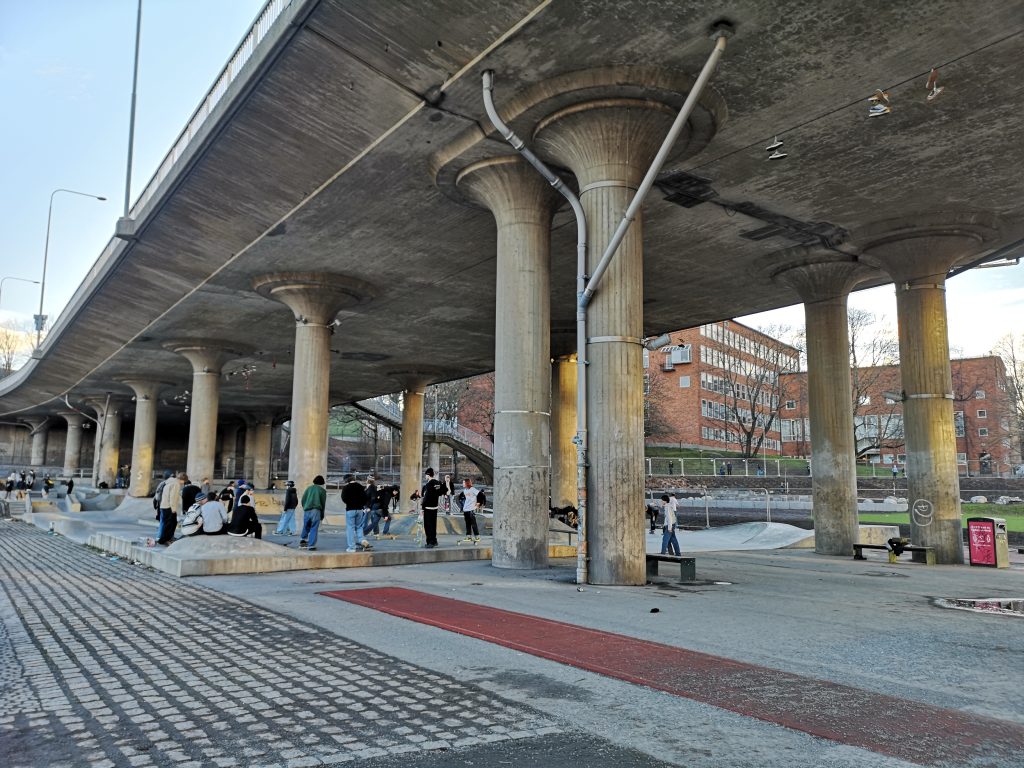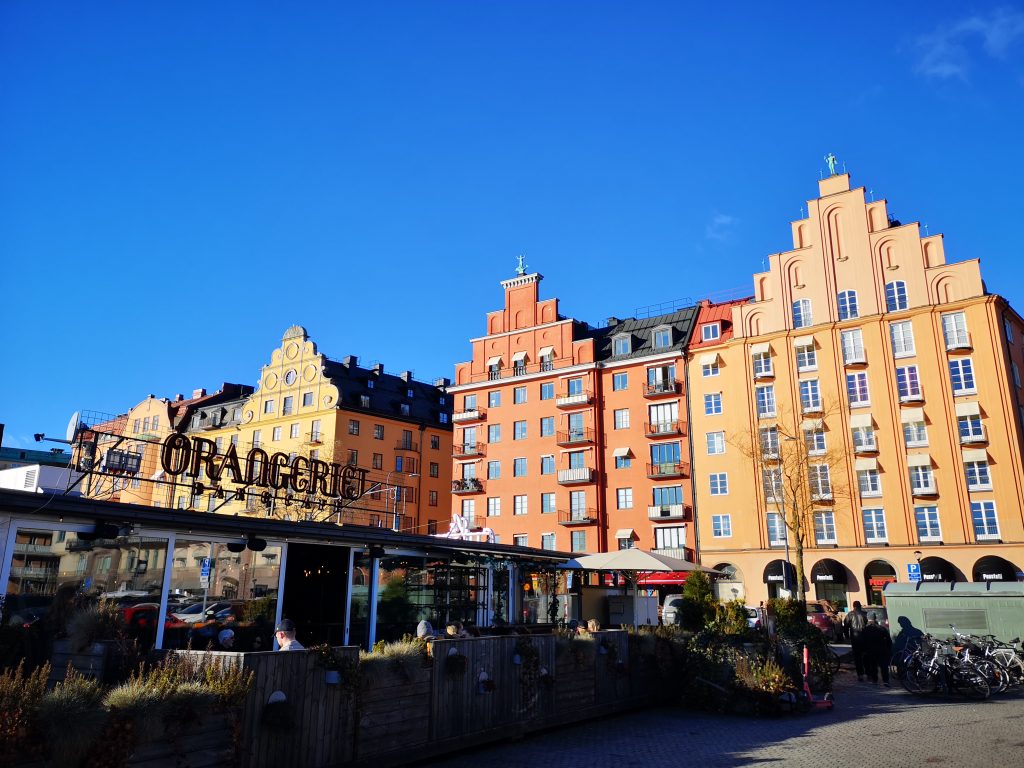 Beaches
Kungsholmen, like most of Stockholm, is surrounded by water. Luckily enough we have plenty of beaches to frollick in. Northwest we have Hornbergs strand & Kristine strand; southwest, there is Fredhäll; and just south, below Rålis, is Smeddsuddbadet. Bring your togs, a light cardigan and a towel and enjoy the water.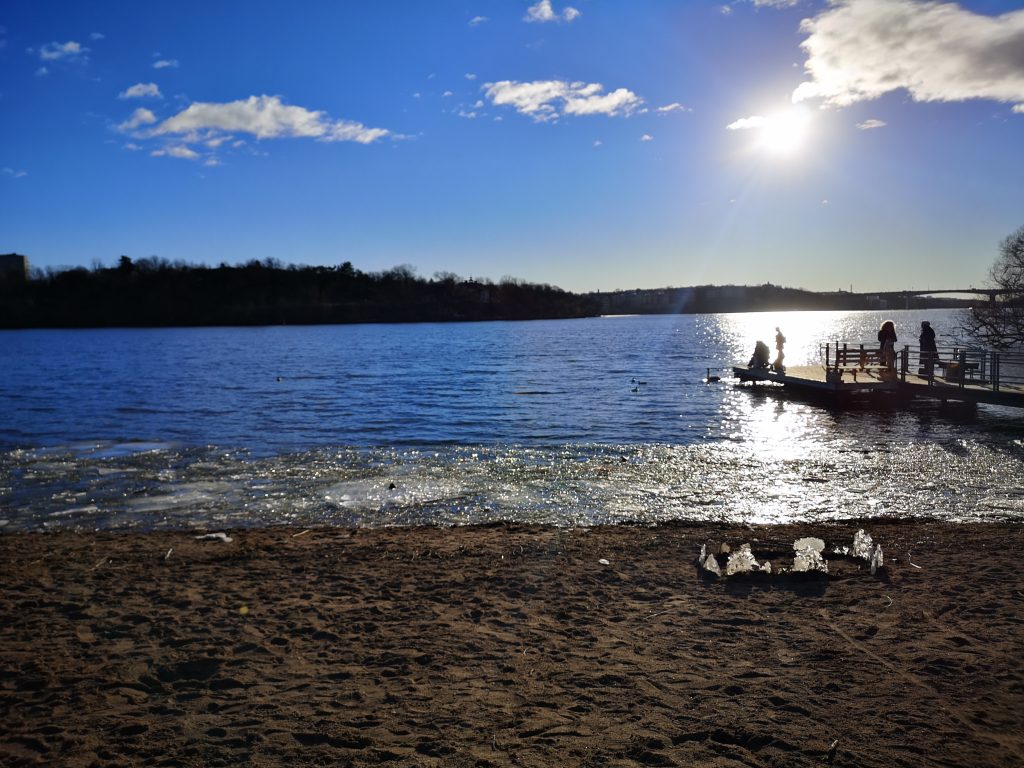 Specialty stores
Seoul kimchi – I used to make my own kimchi because I didn't know where to buy it in Stockholm. But thank goodness for Seoul Kimchi. Oskar and I like to buy 3kg of kimchi and about a kilo of radish kimchi! Yum!
Fiskskaldjur.se – Looking for a fishmonger? I find it quite hard to find fresh fish in Stockholm, but you can preorder and pick up seafood from fishskaldjur.se!
Asian market and Thai China Supermarket – if you're after Asian groceries in Kungsholmen, check these stores out. If you're particularly interested in buying Vietnamese ingredients like banh hoi, hu tieu, nuoc mam viet huong, and chao, I'd recommend Thai China Supermarket. Contrary to the name, it's full of Vietnamese food.
Wijnjas Grosshandel – charcuterie, anyone? Specialty cheese, meats and pates at your service!
Reko Stockholm Kungsholmen – Buy directly from the producers! I'm a hug fan of buying bulk vegetables and eggs from the farmers. If you're interested, join the facebook group and make an order in the comments section. Farmers from outside of Stockholm gather in an area where you have a window between 19:15-19:45 to pick up your order! I love the concept!
Kungsholmen Restaurants
There are oodles of restaurants worth visiting in Kungsholmen but I'm only going to list a few funsies!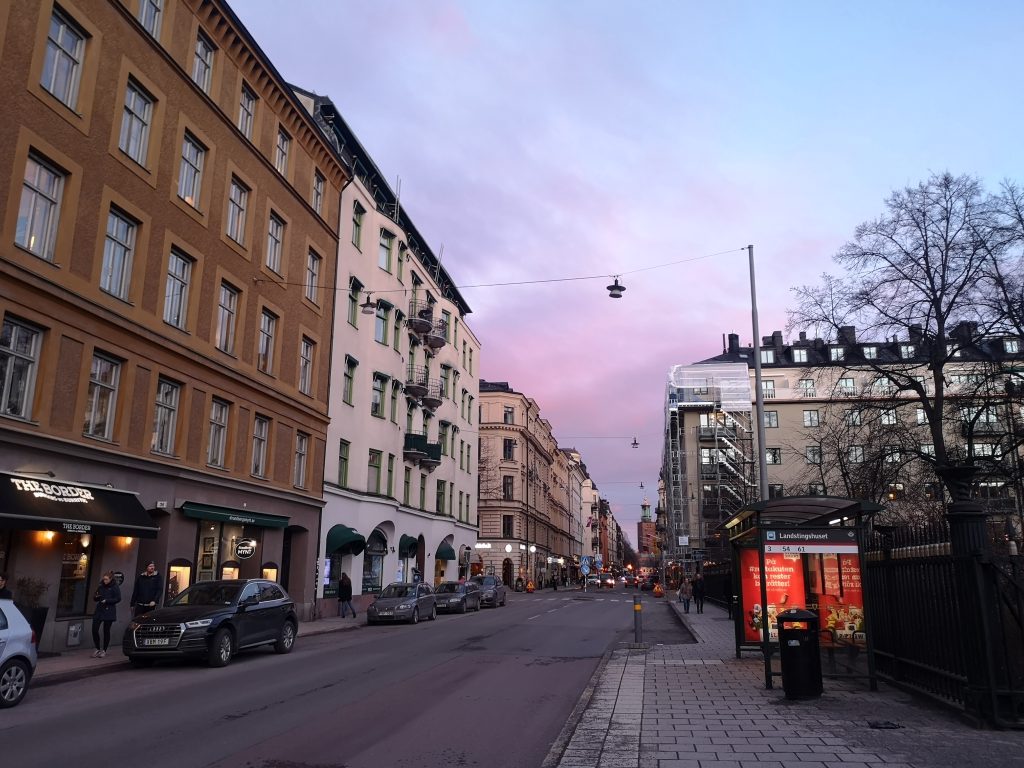 Ok, so I've given you such a small snippet of Kungsholmen but you're going to have to come see the real deal for yourself! Let me know if you want any more tips, I'd be happy to help! Like I said, I really like living in Kungsholmen.
Walk around the neighbourhood with us! Francisca has also written a great piece about Vasastan, if you want to check it out.
And if you're looking for accommodation in Stockholm see Sakura's blog post How to find accommodation: for couples and Lauren's post 5 tips for finding housing in Stockholm
If you have any questions, please feel free to contact me at helen.nguyen@stud.ki.se or https://www.linkedin.com/in/helen-nguyen-539782aa/
Hi! I'm Helen from Australia here, currently living and loving life in Stockholm. I'm studying a Master's in Health Informatics at Karolinska Institutet. I love walking in nature, dancing and cycling around town. I love a good chat and enjoy a good hearty laugh. We can talk about nothing and discuss absolutely everything. I enjoy cooking food, falling asleep to movies and going for long walks in the forest.